Recycling report shows tires, electronics and glass collected in Logan County

Send a link to a friend
[December 20, 2008] The Logan County Joint Solid Waste Agency released the following report on special collections during the past year:
Used tire collection
Date: April 5

Co-sponsored with the Illinois Environmental Protection Agency, Logan County Health Department and the city street and alley department in Lincoln

159 individual participants

4,909 used tires collected

25 percent of collected tires from tractors or other agricultural use

Used tires were taken to Tire Shredders Unlimited in Lincoln for processing. Tire shred was sent to ADM to be burned for energy recovery or made into crumb rubber.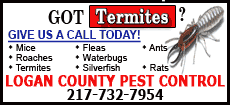 Electronics collection
Date: Sept. 20

Co-sponsored with Retro-Tech Electronics

166 individual participants

Collected nearly 18 tons of electronics such as computers, business and entertainment equipment, and small household appliances.

An additional 6 tons of computer components were collected through a collaborative effort with the Logan County Joint Solid Waste Agency, Computer Consulting Associates and Retro-Tech Electronics.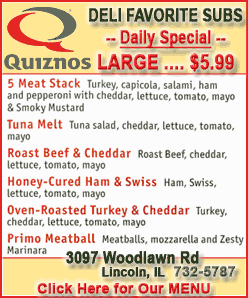 Glass collection
Monthly collections May to October

Co-sponsored with the Lincoln Junior Woman's Club, Wal-Mart Supercenter and St. Gobain Containers

Approximately 55,930 pounds of glass collected

Averaged 9,300 pounds of glass each month
[Text from file received]