Ill. business survey shows cutbacks, layoffs prevalent

Send a link to a friend
[December 20, 2008] DOWNERS GROVE -- The Management Association of Illinois released results Wednesday of its Economic Conditions Survey, in which 196 Illinois employers revealed their tactics and plans for dealing with the current economic situation. Results clearly indicate that the economy is dictating decisions related to compensation, staffing, scheduling, benefits, and other employee-related policies and practices. There are a wide variety of cost-cutting measures already being employed in response to the global financial crisis, and many employers who have not taken action yet are weighing their options for expense reduction in 2009.
Compensation adjustments lead the way. Nineteen percent of employers have already reduced merit-based pay increases, and an additional 25 percent have eliminated them altogether. Fifteen percent are still considering the matter. Bonus programs are being reduced or eliminated at more than 40 percent of Illinois businesses. Benefits programs and their accompanying employee contributions are also being revised. A third of employers have increased employees' contributions for health-care premiums, and another 20 percent may follow suit in 2009. On a slightly brighter note, only 4 percent of employers have reduced or eliminated 401(k) matching contributions, with 7 percent looking at the possibility for next year.

Not surprisingly, staffing is also being greatly affected. Almost half of employers have put a hold on hiring, and 52 percent are hoping to downsize through attrition. A third of employers report having already conducted layoffs, and 15 percent more are considering it for the future. Temporary employees are also being reduced or eliminated. While most employers have not significantly reduced the workweek, 12 percent have reduced weekly hours for many employees, accompanied by a commensurate pay cut, and 5 percent have asked full-time employees to go part-time. Overtime has been reduced or eliminated by many organizations as well.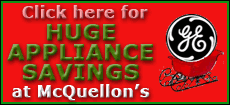 Travel and entertainment policies have not yet been universally cut or reduced, but many employers are recommending more frugal approaches, including reductions in first-class airfares, room-sharing on business trips, and less extravagant client dinners. Generally, holiday celebrations have been scaled down this year. More employers than usual are shutting down facilities over the holidays, and more than a third are asking their employees to use accrued time off during the shutdown.
Obviously, both employees and employers are suffering due to the current economy. Many organizations concerned about employee morale have implemented increased communications and are trying to maintain as many positive employee benefits and perks as they can. While the survey results paint a fairly bleak business picture, it is also clear that the worst might not be behind us.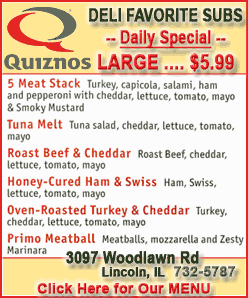 The Economic Conditions Survey includes data from 196 Illinois employers. Of the responding organizations, 59 percent were manufacturers, with the remaining percentage representing a wide cross section of the service sector. Forty-six percent of respondents employ less than 100 workers, 42 percent have between 100 and 500 employees, and 12 percent have more than 500.
The Management Association of Illinois is a not-for-profit employers' association serving more than 1,000 companies and organizations in the Chicagoland area and across Illinois.
In addition to annual wage and salary surveys and various compliance and best-practices publications in human resources, The Management Association provides professional services in compensation administration, affirmative action planning, labor and employment law, and training for human resources and management professionals. The association was formed in Chicago in 1898.
[Text from file received from Management Association of Illinois]