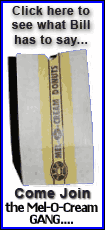 The jets serve as airborne offices, time-savers for executives for whom time is money -- lots of money. And some firms are cutting back, either by selling the planes or leasing them.
Still, Wall Street's reliance of the rarified mode of travel has largely escaped the scorn poured on the Big Three automakers.
Insurance giant American International Group Inc., which has received about $150 billion in bailout money, has one of the largest fleets among bailout recipients, with seven planes, according to a review of Federal Aviation Administration records.
"Our aircraft are being used very sparingly right now," AIG spokesman Nicholas J. Ashooh said. "I'm not saying there's no use, but there's very minimal use."
To cut costs, AIG sold two jets earlier this year and is selling or canceling orders for four others.
Five other financial companies that got a combined $120 billion in government cash injections -- Citigroup Inc., Wells Fargo & Co., Bank of America Corp., JPMorgan Chase & Co. and Morgan Stanley -- all own aircraft for executive travel, according to regulatory filings earlier this year and interviews.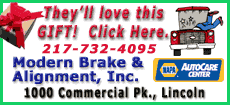 A cross-country trip in a mid-sized jet costs about $20,000 for fuel. Maintenance, storage and pilot fees put the cost far higher.
Many U.S. companies are giving up the perk. The inventory of used private jets was up 52 percent as of September, according to recent JPMorgan data on the health of the private aircraft industry.
A few big U.S. companies have shunned jet ownership. Chip maker Intel Corp., for example, requires executives and employees to fly commercial. Intel occasionally charters jets for executives on overseas trips for security reasons, though.
For automakers, the public relations nightmare exploded last month when the chief executives of Ford, GM and Chrysler were criticized for flying on corporate jets to Washington to ask Congress for federal bailout money.
"Couldn't you all have downgraded to first class or jet-pooled, or something, to get here?" Rep. Gary Ackerman, D-N.Y., asked the CEOs.
When the executives went back to Capitol Hill two weeks later for a second round of hearings, they traveled by car.
So why were Wall Street executives spared from the corporate-jet backlash? One reason is that they didn't have to go before Congress to request bailout money, so no one asked how they traveled to Washington.
But an AP review of Securities and Exchange Commission filings and FAA records offers a glimpse of Wall Street firms' ownership and use of private aircraft. Among the findings:
CITIGROUP: Has a wholly owned subsidiary, Citiflight Inc., that handles air travel for executives. Citi spokeswoman Shannon Bell refused to comment on the size of the firm's fleet but said it has been reduced by two-thirds over the past eight years. FAA records show four jets and a helicopter registered to the company.

In 2007, then-CEO Charles Prince used company aircraft for personal trips for security reasons. Those trips cost the company $170,972 for that year. Current CEO Vikram Pandit began reimbursing the company for all personal travel on company planes since being appointed in November 2007.

Use of Citigroup's aircraft currently is confined to a "limited number of executives," Bell said. "Executives are encouraged to fly commercial whenever possible to reduce expenses."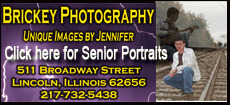 MORGAN STANLEY: Has reduced its executive jet fleet size from three planes to two since 2005, company spokesman Mark Lake said. FAA records show two Gulfstream G-Vs as registered to the company.

In 2007, CEO John Mack's personal use of company aircraft totaled $355,882, according to a February proxy filing. Mack is required to use company aircraft for personal trips for security reasons.