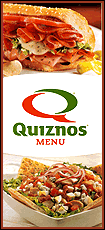 The losses in Europe were stoked by the warning from Toyota, the world's biggest automaker, that it will likely post an operating loss of 150 billion yen ($1.66 billion) in the year to end-March, the first such loss since Toyota began reporting such numbers in 1941.
"The markets are trying to digest the comments from Toyota. It wasn't the best of starts to the week for markets, I have to say," said Keith Bowman, equities analyst at Hargreaves Lansdown stockbrokers in London.
In the markets, Toyota is perceived as one of the world's best manufacturers -- and if it is experiencing times as bad as it says, then others will likely fare even worse, the reasoning goes.
Industrial orders data for the euro-zone earlier confirmed that manufacturing activity fell sharply in October and added to the evidence that the recession in the 15-nation single currency zone is deepening.
Eurostat revealed that industrial orders plunged by a monthly 4.7 percent in October for a 15.1 percent year-on-year decline. Most countries posted declines including industrial heavyweights Germany and France.
Earlier, Asian markets were mixed as Friday's announcement from the outgoing Bush administration to extend General Motors Corp. and Chrysler LLC $17.4 billion in loans brought a measure of relief to some investors.
But early gains in Asia soon faded amid worries about the U.S. and global outlook, as well as shrinking demand for Asian-made products like cars and electronics that keep the region's economies growing, analysts said. In Japan, new figures showed a record 26.7 percent plunge in exports last month compared to a year ago.
"The big question about what's going to happen with the big U.S. automakers has been settled for now," said D. Gorton, research analyst at Louis Capital Markets in Hong Kong. "But investors are still wondering what's going to happen with the U.S. and ... when the U.S. economy is going to recover."
Hong Kong's Hang Seng Index dropped 3.3 percent to 14,874.61, while South Korea's Kospi dipped 0.1 percent. Singapore, Australia and mainland China benchmarks were each down over 1. 5 percent.