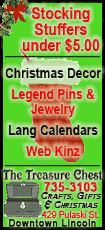 But scepticism that OPEC cuts in production would be fully implemented kept a low ceiling on prices.
Light, sweet crude for February delivery gained 14 cents to $42.50 a barrel in electronic trading on the New York Mercantile Exchange by noon in Europe.
Investors were somewhat encouraged by Friday's announcement of Washington's $17.4 billion bailout of ailing car giants General Motors Corp. and Chrysler LLC and by the Federal Reserve's move Tuesday to cut its federal funds rate target to a range of zero to 0.25 percent.
"The rate cut shows the concern around demand in the U.S.," said Gerard Burg, minerals and energy economist with National Australia Bank in Melbourne. "We're in a period of demand weakness that we haven't seen in at least a decade, and economic conditions don't look particularly encouraging."
In response to weak demand, the Organization of Petroleum Exporting Countries said last week it planned to reduce its output quotas by 2.2 million barrels a day, the group's largest-ever cut. OPEC leaders have said they would like to see oil prices return to above $70 a barrel.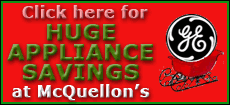 On Sunday OPEC President Chakib Khelil told Algeria's state radio that OPEC was willing to further cut production as much as was necessary to stabilize oil prices. But, said Burg, another large OPEC production cut may not bolster prices in a market preoccupied with falling demand.
"I'm very skeptical with demand at this level that you can actually get prices back up there, even with a sizable cut," Burg said. "If they cut again, it would be cutting off their nose to spite their face because they would be losing the revenue from the lower volume."
The January contract, which expired Friday, fell $2.35 overnight to settle at $33.87, the lowest level since early 2004. With U.S. stockpiles rising at the key storage facility in Cushing, Oklahoma, the price dropped as brokers and traders attempted to unload supply for whatever price they could get.