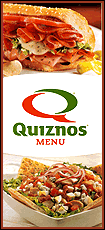 "Demand is rapidly cooling not only in the United States and Europe but also in Russia and the Middle East, and we are expecting a further plunge in exports as the global economy is deteriorating," said Hideki Matsumura, a senior economist at the Japan Research Institute in Tokyo.
Battered by plunging global demand and a strengthening yen, major exporters like Toyota Motor Corp. and Sony Corp. have scaled back production, jobs and earnings projections.
Toyota on Monday said it would barely break even this fiscal year through March, slashing its profit forecast to 50 billion yen ($555 million) -- a fraction of the 1.7 trillion yen it earned the previous year.
"The change that has hit the world economy is of a critical scale that comes once in a hundred years," President Katsuaki Watanabe said at the company's Nagoya office. The drop in vehicle sales over the last month was "far faster, wider and deeper than expected."
Indeed, exports suffered their biggest year-on-year drop since the current system of statistics went into effect in 1980. Exports totaled 5.3 trillion yen ($60 billion), while imports fell 14.4 percent from a year earlier to 5.55 trillion yen ($62 billion), the ministry said.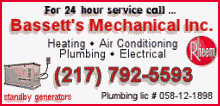 That resulted in a trade deficit of 223.4 billion yen ($2.5 billion) -- the fourth time this year Japan said its imports exceeded exports after January, August and October. August's deficit was the first in 26 years, excluding the month of January, when trade deficits are more common because of the slowdown for the New Year holidays.
For years, Japan was blasted by its trading partners over its trade surpluses. But now, the global economic slump is turning Japan into a net importer, at least in recent months.
"The plunge in exports in November clearly reflected a severe global downturn," said ministry official Yu Oki. "Demand for Japanese goods, especially cars and electronics products, is falling sharply everywhere."
The latest figures, however, do not necessarily signal a fundamental structural shift of Japan's export-driven economy. With a quickly shrinking population, many Japanese companies have nowhere to look but abroad for future growth and have planned accordingly.