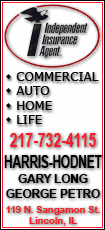 From flagship department stores to main street shops, consumers found packed parking lots, massive markdowns and extended hours -- in some places, around-the-clock shopping -- as merchants hope to salvage one of the worst shopping seasons in decades, brought on by the recession and growing economic uncertainty.
For those willing to spend, the deals abounded.
In Miami, Ana Solis bought T-shirts from the Disney Store featuring Kermit the Frog and Tigger. One shirt -- original price $24.99 -- was marked down to $7.99 before another 40 percent discount.
At the flagship Macy's store on 34th Street in New York, shoppers swarmed racks offering 65 percent off women's clothing. Elsewhere, the store was offering 50 percent off handbags by designers such as Dooney & Bourke and Coach and 40 percent off gold earrings.
Chris Moscardelli snagged a cashmere blanket for more than half off.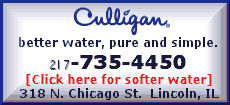 "It's been a great day," the 38-year-old said.
But not for Ahmad Parpia, the store manager of Marquise Jewelers inside Dallas' Valley View Mall, who's seen his most profitable period of the year fizzle out. Few shoppers are coming inside the jeweler's four stores to buy diamond-encrusted chains, gold watches and jewelry, despite signs advertising: "Financing available up to $10,000. Will beat any competitive price."
"It's almost like 80 percent down over the last two years," he said. "I've never seen before a Christmas like that, and I've been in this business almost 15 years."
The International Council of Shopping Centers expects established stores to post their worst performance for the holidays since at least 1969, when it began tracking such data. It predicts same-store sales -- or sales at stores open at least a year -- will fall as much as 1 percent for the November and December period, and fears the decline could even be steeper.
Still, shoppers were out at Kmart and Sears stores this weekend as customers stocked up on last-minute gifts and electronics like Nintendo's Wii, Blu-ray players, digital cameras and tools. In some cases, shoppers lined up before stores opened for weekend doorbuster deals.
"For the most part, we beat our previous week, which was a great kind of benchmark, because last week was strong for us," said Tom Aiello, a spokesman for the stores owned by Sears Holdings Corp.
But store traffic was slower in some parts of the Midwest and New England where storms dumped snow and ice, he said. In the Midwest, wind chills dipped to minus 30 or lower, and shoppers in Iowa and Illinois had to brave blizzard warnings.