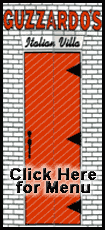 "We've lent some of it. We've not lent some of it. We've not given any accounting of, 'Here's how we're doing it,'" said Thomas Kelly, a spokesman for JPMorgan Chase, which received $25 billion in emergency bailout money. "We have not disclosed that to the public. We're declining to."
The Associated Press contacted 21 banks that received at least $1 billion in government money and asked four questions: How much has been spent? What was it spent on? How much is being held in savings, and what's the plan for the rest?
None of the banks provided specific answers.
"We're not providing dollar-in, dollar-out tracking," said Barry Koling, a spokesman for Atlanta, Ga.-based SunTrust Banks Inc., which got $3.5 billion in taxpayer dollars.
Some banks said they simply didn't know where the money was going.
"We manage our capital in its aggregate," said Regions Financial Corp. spokesman Tim Deighton, who said the Birmingham, Ala.-based company is not tracking how it is spending the $3.5 billion it received as part of the financial bailout.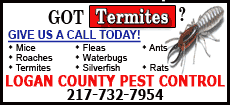 The answers highlight the secrecy surrounding the Troubled Assets Relief Program, which earmarked $700 billion -- about the size of the Netherlands' economy -- to help rescue the financial industry. The Treasury Department has been using the money to buy stock in U.S. banks, hoping that the sudden inflow of cash will get banks to start lending money.
There has been no accounting of how banks spend that money. Lawmakers summoned bank executives to Capitol Hill last month and implored them to lend the money -- not to hoard it or spend it on corporate bonuses, junkets or to buy other banks. But there is no process in place to make sure that's happening and there are no consequences for banks who don't comply.
"It is entirely appropriate for the American people to know how their taxpayer dollars are being spent in private industry," said Elizabeth Warren, the top congressional watchdog overseeing the financial bailout.
But, at least for now, there's no way for taxpayers to find that out.
Pressured by the Bush administration to approve the money quickly, Congress attached nearly no strings on the $700 billion bailout in October. And the Treasury Department, which doles out the money, never asked banks how it would be spent.
"Those are legitimate questions that should have been asked on Day One," said Rep. Scott Garrett, R-N.J., a House Financial Services Committee member who opposed the bailout as it was rushed through Congress. "Where is the money going to go to? How is it going to be spent? When are we going to get a record on it?"
Nearly every bank AP questioned -- including Citibank and Bank of America, two of the largest recipients of bailout money -- responded with generic public relations statements explaining that the money was being used to strengthen balance sheets and continue making loans to ease the credit crisis.
A few banks described company-specific programs, such as JPMorgan Chase's plan to lend $5 billion to nonprofit and health care companies next year. Richard Becker, senior vice president of Wisconsin-based Marshall & Ilsley Corp., said the $1.75 billion in bailout money allowed the bank to temporarily stop foreclosing on homes.
But no bank provided even the most basic accounting for the federal money.
"We're choosing not to disclose that," said Kevin Heine, spokesman for Bank of New York Mellon, which received about $3 billion.
Others said the money couldn't be tracked. Bob Denham, a spokesman for North Carolina-based BB&T Corp., said the bailout money "doesn't have its own bucket." But he said taxpayer money wasn't used in the bank's recent purchase of a Florida insurance company. Asked how he could be sure, since the money wasn't being tracked, Denham said the bank would have made that deal regardless.