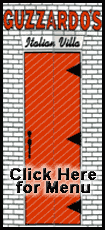 "Customers know that Bernard Madoff has a personal interest in maintaining the unblemished record of value, fair-dealing and high ethical standards that has always been the firm's hallmark," Madoff proclaimed in a brochure designed to drum up more business.
The brochure called attention to the high-tech trading side of his business that was supposedly honestly run and legitimate, but it also offers a glimpse of why the Securities and Exchange Commission was unable to stop Madoff in his tracks despite repeated warnings.
As financial markets have grown increasingly complicated -- which was the case with this part of Madoff's operation -- the SEC has struggled to keep up with the changes.
The circumstance of this relatively tiny bureaucracy -- 3,567 employees including clerical workers -- is that of an agency overwhelmed.
"It's not a 21st century institution; they're all living on their past glory, which was great, but it's gone," said Isaac Hunt, an agency commissioner from 1996 to 2002.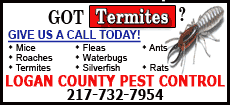 One small slice of the SEC's responsibilities is to regulate the industry's 10,800 financial advisers, one of whom was Madoff. The agency was warned several times of possible fraud going on at Madoff's operation -- including a series of e-mails from a Massachusetts whistleblower that now seem quite prophetic -- but nothing happened.
This is not at all surprising to those who have worked at the SEC, where information overload is a fact of life.
"You get hundreds and hundreds of letters and e-mails; there's no guarantee the SEC is going to catch" any given wrongdoer, said former commissioner Laura Unger.
That said, Unger made clear, there are no excuses.
A year ago, a report by the Senate Finance Committee's Republican staff spelled out the SEC's problems.
Lightly regulated hedge funds under pressure to deliver extraordinary returns and increased use of complex trading strategies all present new opportunities to profit from, and hide, unlawful activity, the Senate report stated.
The question in the Madoff case that is most troubling for the SEC is whether the agency had grown too close to one of the financial world's big names.
It's not the first time the question has come up. The problems of federal cops on the Wall Street beat can be viewed through not just the Madoff case, but also by:
The insider trading investigation of hedge fund Pequot Capital Management, in which SEC enforcement officials rejected a staff attorney's request to interview John Mack, now Morgan Stanley's chief executive officer.

The investigation started in late 2004 but SEC staff didn't interview Mack until mid-2006, after allegations by the staff attorney of inappropriate deference to Mack in the probe became public. The staff attorney was fired in 2005. The investigation was closed in December 2006; the SEC took no enforcement action. Mack and Pequot Capital have denied any wrongdoing.