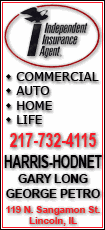 "You'd have to be a moron not to ask for a discount," said Stephen Hoch, a retailing expert at the Wharton School at the University of Pennsylvania.
More and more consumers are doing just that, treating a trip to the mall like a visit to the used car lot.
Allen Chen, a part-time cashier at a J. Crew store in White Plains, N.Y., said shoppers with two-month-old receipts are asking for partial refunds for items now on sale. Normally, the store's policy is to refund the difference between an item's purchase price and a later sale price only if it goes on sale within seven days of the purchase.
"When I tell them it is past the seven-day policy, they tell me that they will just return it and re-buy it" at the sale price, he said, adding that his store managers are now allowing customers to do so most of the time.
Shoppers are also being far more savvy about asking retailers to match a competitor's lower price.
While shopping for Blu-ray discs at a Los Angeles Best Buy, Luis Levy used his cell phone to check the price at nearby competitors. Each disc was $10 cheaper at Circuit City or Wal-Mart. Best Buy matched the lower prices.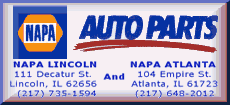 Diana Thang, manager of Grace Jewelers near San Francisco's Union Square, said she and her staff are bargaining more than she ever has in two-plus decades in the business. But it's not working wonders.
"They have a budget," Thang said of most customers this season. "We give a low, low price and they still can't accept it. They're looking at more than $1,000 stuff, and they want to spend $200 or $300."
With sales slow at virtually all retailers, experts say customers now have the upper hand. And even some who don't explicitly ask for a discount or price-match are pressing for better deals.
Jill duPont the owner of a small women's clothing and accessories boutique called Out of the Box in Greenwich, Conn., said she's felt some pressure to mark her prices down to be competitive with others.
"Customers aren't shy about telling us 'what a good price' they found somewhere else," she said.
For some retailers, desperation is setting in. The new year brings new inventory, so retailers typically try to clear out the old stock by year's end. Stores are increasingly willing to do whatever they can to get rid of merchandise -- even offering discounts on the spot.
Erica Pearson, a 31-year-old Brooklyn, N.Y., resident, was debating which pair of Camper shoes to buy at a Zara store in Manhattan when a salesman offered her a deal if she bought both.
"The manager asked me what I wanted to pay for both of them," Pearson said. She wound up getting about $40 off the total and paying no sales tax.
At cosmetics counters, the situation varies, said Ehtisham Khan, who asked that the major retailer where he works in San Francisco not be named. The biggest-name vendors aren't bargaining; some aren't even offering specials for big spenders. But smaller makeup and perfume companies are piling on the freebies, he said, and it's driving sales.
"You give them an extra travel size or a couple fragrance samples, and they'll buy an extra item rather than wait until later," he said.