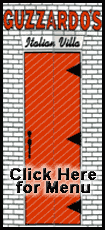 The National Association of Realtors is expected to report that sales of existing homes in the U.S. for November fell 1.6 percent to a seasonally adjusted annual rate of 4.9 million units, according to the median forecast of economists surveyed by Thomson Reuters.
And new home sales data from the Commerce Department are expected to dip 3 percent to 420,000 units in November. October's new home sales were the lowest in nearly 18 years.
Builders such as Centex Corp., Pulte Homes Inc. and Hovnanian Enterprises Inc. have been caught with a glut of unsold properties over the past year as mortgages became harder to get and sales slowed. Developers have slashed prices, but many buyers remain on the sidelines, waiting and watching for bigger discounts.
U.S. stock index futures were narrowly mixed, and Asian stock markets fell Tuesday amid persistent gloom about prospects for the American economy -- a vital export market -- and growth around the world.
Barney Frank, chairman of the House Financial Services Committee, said Monday he is preparing legislation to require that some of the bailout money be spent for specific purposes, such as stemming foreclosures and reducing mortgage rates. Frank is pushing to get the second half of the $700 billion rescue fund released next month, before President-elect Barack Obama is inaugurated.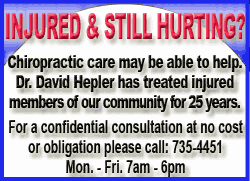 Frank's bill would impose tighter restrictions on the second $350 billion, such as requiring banks to report on their new lending every quarter and toughening limits on executive compensation. Many U.S. banks have received federal capital in an effort to stimulate lending.
"I don't want to wait until Obama," the Massachusetts Democrat said in a phone interview. "I think we can do it now."
A spokeswoman for Obama did not return a call for comment Monday.
Last week, the Bush administration used the final piece of the initial $350 billion to provide loans to automakers General Motors Corp. and Chrysler LLC. The Treasury Department has earmarked $250 billion to buy stock in banks and provided $40 billion in capital to insurance giant American International Group Inc.
Lawmakers have criticized Treasury for not using any of the initial $350 billion to prevent additional home foreclosures. Up to 2.25 million Americans could lose their homes to foreclosure this year, Federal Reserve chairman Ben Bernanke has warned.
Frank said his legislation would include a version of a plan, supported by Federal Deposit Insurance Corp. Chairman Sheila Bair, to spend $24 billion to give lenders financial incentives to modify more loans and help more borrowers keep their homes. Bair has estimated it could prevent 1.5 million foreclosures.
His proposal also would include a measure, under consideration by Treasury, to use government-controlled mortgage companies Fannie Mae and Freddie Mac to reduce mortgage rates to 4.5 percent or lower to stimulate more home buying.