The FTSE 100 index of leading British shares was 40.63 points, or 1.0 percent, higher at 4,289.79 despite news that the British economy contracted by a bigger than anticipated 0.6 percent in the July-September quarter from the previous three month period. The figure updates the original extimate of 0.5 percent.
Meanwhile, Germany's DAX was 22.07 points, or 0.5 percent, higher at 4,661.09 and the CAC-40 in France was up 20.43 points, or 0.7 percent, at 3,171.79.
"Given the time of year and the proximity of the holidays and the New Year, liquidity will remain as thin as a wafer-thin mint, with only those who have to trade likely to be prepared to dip their toes in the volatile waters that the market has become," said Stuart Bennett, an analyst at Calyon Credit Agricole.
Earlier, Asian stock markets fell as an interest rate cut in China disappointed investors and Toyota Motor Corp.'s profit warning from Monday raised concerns about the scale of the global slump.
Investors were unimpressed by 0.27 percentage point cut on the benchmark one-year lending rate to 2.25 percent, its lowest level since February 2004. Many had expected a half-point cut, analysts said. It was the fifth cut in four months as Beijing rushes to revive economic growth.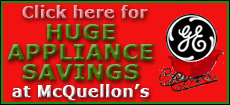 South Korea's Kospi retreated 35.3 points, or 3 percent ,to 1,144.31, Singapore's benchmark lost 1.2 percent and Australia's key index fell 0.7 percent. Japan's market was closed for a national holiday.
In China, Hong Kong's Hang Seng Index dropped 2.8 percent to 14,220.79 while Shanghai's main index plummeted 4.6 percent to 1,897.22 as both markets came under pressure after Beijing lowered a key interest rate late Monday.
Japan's market was closed for a public holiday.