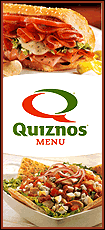 But the family has also become an important part of the Madoff story amid the charge he carried out the biggest financial scam of all time -- a $50 billion fraud that has deeply shaken Wall Street, the nation's financial regulatory system, and investors across the world.
While there is no allegation at this point that family members did anything wrong, they have become central figures in the Madoff saga and his quiet, up-from-the-bootstraps journey from humble beginnings to financial powerhouse to global fraud.
There are the two sons who turned him in and are reported to be cooperating with prosecutors. Madoff's wife, who once compiled a Kosher cookbook, has come under scrutiny during the investigation. And Madoff's brother, Peter, was a driving force in transforming Madoff's firm into a renowned investment house and remains a top official in the company.
"They were two struggling kids from Queens. They worked hard," said Thomas Morling, who worked closely with Madoff and his brother Peter in the mid-1980s setting up and running computers that made their firm a leader in off-floor trading.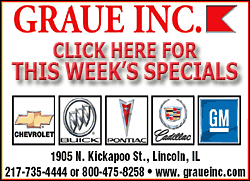 "They studied hard, they got good grades and put the firm together with a lot of hard work and sweat," was how Morling heard it. And unlike others in that world, he said, "When Peter or Bernie said something that they were going to do, their word was their bond. Everybody trusted what they said."
Those values of family and trust were among the most enduring elements in Madoff's life, but each image was shattered by his stunning fall. Co-workers and friends are left questioning what they really knew of the man whose life's work may end up being a complete lie.
"I will say this to you: They were nice, nice people," said Sydelle Meyer, a member of the Palm Beach Country Club where the Madoffs were members and had a vacation home. "I knew them for 30 years. I never, ever would've believed it."
Long before the country clubs and cocktail parties there was Laurelton, a low-rise, lower middle-class town with a vibrant Jewish community. Those who grew up there recall Raab's ice-cream parlor, the local movie theater, summers on the wide beaches at the nearby Rockaways.
In the financial world, the 70-year-old Madoff's story was well-known -- how Bernie Madoff left Queens for Wall Street in 1960 with a few thousand dollars saved from working as a lifeguard and installing sprinklers.
As the financial business prospered, the two brothers moved to nice homes on Long Island -- Bernie to the upper-middle class community of Roslyn where both sons went to high school.
Sons Andrew and Mark Madoff repeated the history for a look at family firms published by a trade publication in 2000.
Business was part of daily life at home, older son Mark Madoff said. "All of his family members grew up with this being our lives," he told the trade publication, Wall Street + Technology.
Among the boys' close friends were Jeff Wilpon, whose father Fred later bought the Mets. The Wilpon family was among many of the friends and acquaintances who were investors, and now victims.
After college, each of the sons came to work for their father, both rising to positions of prominence. So did Peter's daughter, Shana; a nephew, Charles Wiener, the son of the Madoffs' sister, Sondra; and another son of Peter's who worked with the firm before leaving for journalism, and then dying at 32 of lymphoma. Shana made headlines following the arrest after it was revealed that she married a former federal securities regulator in 2007.
"What makes it fun for all of us is to walk into the office in the morning and see the rest of your family sitting there. That's a good feeling to have. To Bernie and Peter, that's what it's all about," Mark Madoff said in 2000.
The sons were clearly on a path toward authority, but that didn't mean it came without dues.
Morling, who was there when the sons joined the firm after college, remembered one of them getting roughly rebuffed for proposing a trade regarding IBM that didn't meet Peter's standards.
"They were publicly chastised for not having the right stuff together on a trade," he said. "They were being treated just like any other trader in the firm. They were given plum assignments. But they had to perform."
The perks of the job included the enormous wealth that their father accumulated: a $7 million apartment on the Upper East Side, a home in Palm Beach, another in the Hamptons. There are reports of a villa in the south of France.