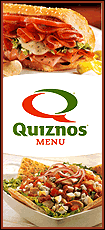 Caterpillar is the latest of several large firms to slash compensation in recent weeks to lower costs. Earlier this month, Memphis, Tenn.-based FedEx Corp. said it will cut pay for senior executives and freeze 401(k) contributions for a year. AK Steel Holding Corp., based in West Chester, Ohio, plans to reduce pay for salaried employees by 5 percent starting in 2009.
Caterpillar said it also plans to reduce compensation for senior managers by 5 percent to 35 percent, as well as lower compensation by up to 15 percent and suspend merit pay increases for managers and support staff.
The cuts will come from incentive and equity-based compensation programs, according to the company, known for its yellow-and-black earth-moving machines.
Shares of Caterpillar dropped 91 cents, or 2.1 percent, to close at $41.78 on Monday. The stock, a component of the Dow Jones industrial average, has shed more than 40 percent of its value since the beginning of the year.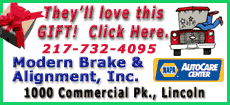 Sales of Caterpillar's machines slipped 6 percent worldwide for the three months ending in November, compared with the same period last year, according to the company. Europe, Africa, the Middle East and North America saw the steepest declines. Caterpillar's engine sales, meanwhile, climbed 8 percent.
A month earlier, the company reported global machine sales had edged down 2 percent.
Eli Lustgarten, an analyst with Longbow Research, pointed to sagging construction markets in the U.S. and Europe and easing commodity prices that have hurt Caterpillar customers in the mining and energy sectors.
About the compensation cuts, Lustgarten said: "They're making sure that everybody feels that it's a difficult year and participates in keeping the company as strong as possible as they go through this difficult period."
The move was the latest belt-tightening measure by Caterpillar, which recently laid off employees and cut contract workers as global economic turmoil hurt demand for its broad range of products, which include bulldozers, turbines and boat engines.