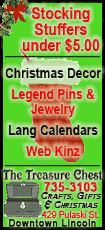 "Food is an important part of many holiday celebrations, but donít let food-related illness ruin your holiday," said Dr. Arnold. "Make sure to follow proper precautions when handling food, to prevent you or your loved ones from food-related illness this holiday season."

Food safety boils down to three basic rules:
Keep hot food hot and cold food cold.

Keep everything in the kitchen clean.

Wash hands frequently.
In Illinois, it is estimated that as many as 250,000 cases of foodborne illness may occur each year. However, because these illnesses can be quite mild and because the vast majority of them occur in the home, many go unreported. Yet, foodborne illnesses can lead to serious complications and even death. Therefore, how you handle food in your home can mean the difference between health and illness.
If you or a family member develops nausea, vomiting, diarrhea, fever or abdominal cramps, it could be food poisoning. Symptoms of foodborne illnesses can appear anywhere from 30 minutes to two weeks after eating the contaminated food. Most often, people get sick within four to 48 hours after eating bad food. Some foodborne illnesses will resolve without treatment. However, if the symptoms are severe or if the victim is very young, old, pregnant or already ill, call a doctor or go to a nearby hospital immediately.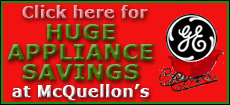 The Illinois Department of Public Health encourages the following food safety practices to avoid foodborne illness:
Refrigerate cooked foods that are not served immediately. If food is left unrefrigerated longer than two hours, the chance of bacterial growth increases.

Hands should always be thoroughly washed with soap and warm water before handling food.

Towels and washcloths should be kept clean. Sponges are known for harboring bacteria, so eliminate or limit their use in the kitchen.

Countertops and utensils should be washed with hot, soapy water between each step in food preparation.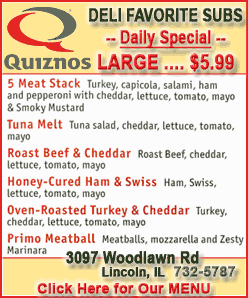 Store all raw meat products on the bottom shelf or separate from other food products in your refrigerator, especially during the thawing process. This will help keep raw meat juices from contaminating other foods.

Start early and thaw turkey in a refrigerator or in a place where the air temperature is no higher than 40 degrees F. A 20-pound turkey will take about three days to thaw completely in a refrigerator. Do not begin cooking a turkey until it has completely thawed.

Be sure meat and poultry reach the proper temperature in order to make sure they are cooked thoroughly. To find the proper temperatures, visit www.idph.state.il.us/
about/fdd/holiday_fs.htm.

After a meal, immediately refrigerate leftovers such as meat, dressing, gravy or soups in small, shallow containers.

Do not allow foods to sit several hours at room temperature, as this will provide time for the growth of disease-causing bacteria. Refrigerate stuffing and other items separately from the bird.

Do not cool leftovers on the kitchen counter. Divide them into smaller portions so they will cool more quickly, and put them in the refrigerator as soon as possible. Serve leftovers either very cold (directly from the refrigerator) or very hot (heated to 165 degrees F or higher).
For more information on proper food safety practices, visit www.idph.state.il.us/
about/fdd/holiday_fs.htm.
[Text from Illinois Department of Public Health file received from the Illinois Office of Communication and Information]