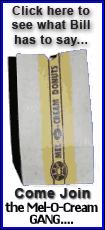 House prices in Britain will fall 10 percent next year as banks rein in lending and buyers are deterred by the economic slowdown, a leading surveyors' group forecast Wednesday. The Royal Institution of Chartered Surveyors said the fall would bring house prices, which have roughly tripled over the last decade, down to at least 25 percent below their summer 2007 peak.
Britain's economy shrank 0.6 percent in the third quarter and economists expect a steep downturn from the global economic slowdown and consequences of the collapse in the house prices and sharply tighter credit.
In Asia, Japan's Nikkei 225 stock average dropped 206.68 points, or 2.4 percent, to 8,517.10, after being closed Tuesday for a holiday.
Shares in Toyota Motor Corp. tumbled 4 percent in their first trading day since Monday, when Japan's biggest automaker said it expected to post its first operating loss in almost 70 years this fiscal year. Wednesday's news that Toyota's global sales plunged almost 22 percent in November added to the sector's gloom, dragging down car companies around Asia.
Hong Kong's Hang Seng Index closed down 0.3 percent to 14,184.14, while South Korea's Kospi lost 1.4 percent 1,128.51. In Europe, Britain's FTSE traded 0.7 percent lower and Frances CAC 40 was off about 0.1 percent in shortened sessions.
"The end-of-the-year, bear-market, feel-good rally is ending sooner than many expected," said Kirby Daley, senior strategist at Newedge Group in Hong Kong.
"Investors are being hit in the face with the reality of just how bad the U.S. economy is and they're seeing firsthand the effects this is having on the consumer and, as a result, companies like Toyota and U.S. retailers," he said.
Elsewhere, Shanghai's benchmark lost 1.8 percent and India's main stock measure lost 1 percent; key indices in Australia, Taiwan and Singapore gained.
Many investors found little reason to buy after reports released overnight in the U.S. showed no signs of a turnaround in the world's largest economy, already in recession. The government said gross domestic product, the broadest measure of the economy, shrank at an annual rate of 0.5 percent in the third quarter.