Wall Street economists forecast that a report on consumer spending in November, to be released by the Commerce Department on Wednesday, will show a drop of 0.7 percent. That would be the fifth straight month of decline.
Meanwhile, the Labor Department's tally of initial applications for unemployment benefits last week is expected to rise slightly to a seasonally adjusted 560,000 from 554,000 in the previous week.
And the Commerce Department is expected to report that durable goods orders fell by 3 percent in November, after a 6.2 percent drop in October. October's decline was the largest fall in two years.
Two reports on home sales Tuesday also sketched a bleak picture. Demand for both new and existing homes fell more sharply in November than expected.
Many economists project that the GDP could plunge as much as 6 percent in the fourth quarter, which would be the sharpest such decline since a 6.4 percent drop in the first quarter of 1982.
"It will get a lot worse before it gets better," said Nariman Behravesh, chief economist at IHS Global Insight, a Lexington, Mass., forecasting firm. "We are in the midst of the worst recession in the postwar period, even factoring in a massive stimulus program."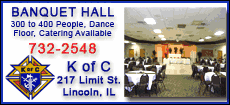 Economists said they saw no likelihood of a quick turnaround in housing or the overall economy, given that the credit markets remain locked despite a $700 billion financial rescue package and billions of dollars of loans supplied by the Federal Reserve. Mortgage financing has dried up for many potential buyers, further damaging a housing industry struggling with a tide of foreclosures.
Wall Street pulled back in quiet trading ahead of the holiday after the reports were released Tuesday morning. The Dow Jones industrial average finished lower for the fifth straight day, falling 100 points to close about 8,419.
The market has been ravaged by the ongoing financial crisis and, most recently, the scandal over the alleged $50 billion fraud by fund manager Bernard Madoff. Investor confidence has been shredded but embattled Securities and Exchange Commission Chairman Christopher Cox said in an interview with the Washington Post that his agency has provided a steady regulatory hand in a time of crisis.
"What we have done in this current turmoil is stay calm, which has been our greatest contribution -- not being impulsive, not changing the rules willy-nilly, but going through a very professional and orderly process that takes into account unintended consequences and gives ample notice to market participants," Cox said in the interview posted on the newspaper's Web site late Tuesday.
In a bid to revive the economy, President-elect Barack Obama's administration is assembling a stimulus package that could reach $850 billion for spending on infrastructure such as roads and bridges, aid to states, modernizing schools and energy project.
Behravesh said he thinks the recession will bottom out this quarter with the biggest quarterly drop yet in GDP. But he forecast another sizable decline of around 4 percent in the first three months of 2009, and then a slightly smaller drop in the second quarter before the economy begins to rebound next summer.