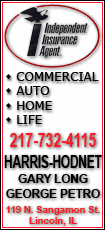 Light, sweet crude for February delivery dipped 45 cents to $38.53 a barrel in electronic trading on the New York Mercantile Exchange by noon in Europe. The contract fell overnight 93 cents to settle at $38.98.
A steady stream of dismal U.S. economic and corporate data during the past few months has hammered investor confidence and sent oil prices reeling 74 percent since July.
More bad news emerged Tuesday as the Commerce Department said sales of new homes fell in November to the slowest pace in nearly 18 years, while new home prices dropped by the biggest amount in eight months.
The department also said that the gross domestic product, the broadest measure of economic health, declined at an annual rate of 0.5 percent in the July-September quarter.
Some economists believe the U.S. economy's decline in the October-December period could be as large as 6 percent. If so, that would be the worst quarterly drop since 1982.
Investors will be watching for more evidence of slowing U.S. demand in the weekly oil inventories report to be released Wednesday by the U.S. Energy Department's Energy Information Administration.
The report is expected to show that oil stocks rose 1.5 million barrels last week, according to the average of estimates in a survey of analysts by Platts, the energy information arm of McGraw-Hill Cos.
The Platts survey also projects that gasoline inventories increased 900,000 barrels and distillates gained 1.4 million barrels last week.
Traders have so far brushed off attempts by OPEC to boost prices through production cuts. The Organization of Petroleum Exporting Countries, which accounts for about 40 percent of global supply, said last week it would slash production by 2.2 million barrels a day, its largest cutback ever, adding to a 1.5 million output quotas reduction in November.