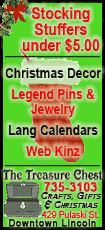 But after losing more than $1 billion of his clients' money to Bernard Madoff, Rene-Thierry Magon de la Villehuchet had enough. He locked the door of his Madison Avenue office and apparently swallowed sleeping pills and slashed his wrists with a box cutter, police said.
A security guard found his body Tuesday morning, next to a garbage can placed to catch the blood.
The bloody scene marked a grisly turn in the Madoff scandal in which money managers and investors were ensnared in an alleged $50 billion Ponzi scheme. De la Villehuchet is believed to have lost about $1.4 billion to Madoff.
No suicide note was found, said NYPD spokesman Paul Browne.
De la Villehuchet, 65, was an esteemed financier who tapped his upper-crust European connections to attract clients. It was not immediately clear how he knew Madoff or who his clients were.
He grew increasingly subdued after the Madoff scandal broke, drawing suspicion among janitors at his office Monday night when he demanded that they be out of there by 7 p.m. Less than 13 hours later, his body was found.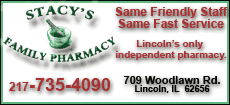 His death came as swindled investors began looking for ways to recoup their losses. Funds that lost big to Madoff are also facing investor lawsuits and backlash for failing to properly vet Madoff and overlooking red flags that could have steered them away. It's not immediately known what kind of scrutiny de la Villehuchet was facing over his losses.
De la Villehuchet (pronounced veel-ou-SHAY) comes from rich French lineage, with the Magon part of his name referring to one of France's most powerful families. The Magon name is even listed on the Arc de Triomphe in Paris, a monument commissioned by Napoleon in 1806.
"He's irreproachable," said Bill Rapavy, who was Access International's chief operating officer before founding his own firm in 2007.
De la Villehuchet's firm enlisted intermediaries with links to wealthy Europeans to garner investors. Among them was Philippe Junot, a French businessman and friend who is the former husband of Princess Caroline of Monaco, and Prince Michel of Yugoslavia.