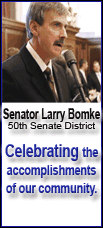 In September, Reserve Management, which pioneered the money market mutual fund nearly four decades ago, said its Reserve Primary Fund "broke the buck" -- its underlying assets fell below $1 for each investor dollar put in -- after its value fell sharply because of soured investments in Lehman Brothers Holdings Inc. It marked the first such investor exposure to money-market losses since 1994.
The fund, whose assets exceeded $62 billion in mid-September, is in the process of liquidating.
According to Reserve Management, last Thursday the staff of the SEC's Division of Enforcement informed the company's counsel that the SEC staff intends to recommend that the SEC bring an enforcement action against Reserve and three company executives: President Bruce Bent, Senior Vice President Bruce Bent II and Chief Operating Officer and Treasurer Arthur Bent III.
Reserve Management and the three executives plan to defend themselves vigorously, the company said in a statement.
Each fund intends to cooperate fully with the SEC staff, the statement said.