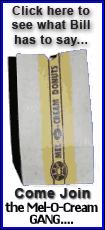 Members of the committee have promised to abide by any direction from prosecutors on what should be off limits, so the request from U.S. Attorney Patrick Fitzgerald means the panel won't question Blagojevich aides and campaign donors about possible crimes.
But the committee can still consider the fact that the Democratic governor has been charged with federal crimes. Members say they'll look at evidence outlined in the complaint against him -- including wiretapped conversations.
The governor was arrested Dec. 9 on a variety of federal corruption charges, accused of scheming to benefit from his power to name President-elect Barack Obama's replacement in the Senate.
The committee is supposed to recommend whether the full House should consider impeaching Blagojevich, and it has also reviewed allegations that he abused his power by defying legislative rulings, handing jobs to donors and ignoring procedures for awarding leases and contracts.
The impeachment committee had asked Fitzgerald for guidance on what it could review without jeopardizing his criminal investigation.
In the response released Tuesday, Fitzgerald asked the committee not to interview a long list of people, including current and former Blagojevich aides who might be part of the investigation.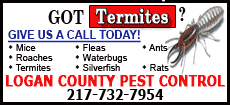 "Any inquiry into these topics, as well as the taking of testimony from present and former members of the governor's staff, could significantly compromise the ongoing criminal investigation," Fitzgerald wrote.
Blagojevich's arrest triggered an avalanche of demands for his resignation, and the House appointed a panel to consider impeachment.
Blagojevich maintains he is innocent and will stay in office to fight the accusations.