Habitat for Humanity hands over keys for 12th home in area
Spring will bring another home building project

Send a link to a friend
[December 24, 2008] More than 50 people gathered to help celebrate Adam Cheatham's house blessing at 1301 Lincoln Ave. on Dec. 14. It was the 12th celebration of a family in Logan County obtaining a home in partnership with Habitat for Humanity. Tonita Reifsteck, president of the Logan County affiliate, welcomed everyone and said that all should take notice of a placard displaying the 30-plus businesses and other contributors to Habitat and this build during 2008.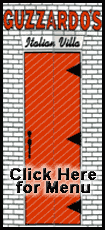 Adam was handed the key to his home as he was surrounded by his parents and sister, Craig and Diana Cheatham and Amanda, other family members, fellow employees at Eaton, neighbors, fellow members from his church in Emden, and other Habitat homeowners and board members.

Pastor David Hofer from St. Peter's Lutheran Church in Emden led the service of dedication. There were special remarks by other participants, including Rick Wyatt, manager of Eaton Corp.; Joe Funk and George Dahmm, who reported on the build; Marjory Dyer, who presented the traditional Habitat for Humanity book; and Leonard Krusemark, who presented Adam with a Bible.

As Steve Allen, vice president of Habitat and Adam's mentor, led the blessing of the home and presented the keys, he welcomed Adam to the world of monthly mortgage payments (for 25 years), taxes to Logan County and all the responsibilities of being a homeowner. He also noted that as Habitat homes are built in Logan County, Habitat's tithe of 10 percent from gifts helps build another home somewhere else in the world.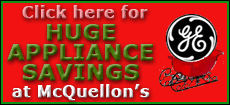 Cheatham responded with sincere thanks for all the support from the communities involved, the organizations, individuals and family who helped make his dream a reality. He then invited all present to tour his home and enjoy the refreshments provided by his co-workers and friends from Lincoln College Food Service.
Guitarist John Sutton accompanied the gathering as they sang "Bless This House," by Helen Taylor, for the closing.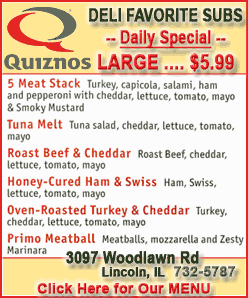 Habitat for Humanity of Logan County will break ground in the spring for a home for their next family, already chosen.
Material for understanding the Habitat for Humanity theology and work program is available for anyone interested by calling Reifsteck at 217-732-9796 or writing to HFH, P.O. Box 714, Lincoln, IL 62656.
Habitat has an ongoing fundraiser every first Tuesday from 5 to 8 p.m. at Culver's, which gives the organization 10 percent of sales in that time slot.
Donations can always be sent to the post office box number given above. Gifts and memorial donations may also be made by contacting a member of the board.
[Text from file received from Habitat for Humanity of Logan County]