Tuesday's conditions led to massive number of accidents
Illinois State Police District 9 issues winter weather driving tips

Send a link to a friend
[December 24, 2008] SPRINGFIELD -- Following is a report from Illinois State Police: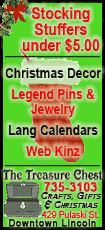 INCIDENT: Winter weather

LOCATION: Illinois State Police District 9

DATE / TIME: Dec. 23, 7 a.m.-9 p.m.

ASSISTING AGENCIES: Illinois Department of Transportation

NARRATIVE: On Tuesday, central Illinois was hit with a wintry mix of ice and snow. From 7 a.m. to 9 p.m., Illinois State Police District 9 handled a total of 183 incidents, with 53 of them being crashes. While several of the crashes involved injuries, none of them were life-threatening.

___

Capt. James Wolf, District 9 commander, would like to remind everyone about five winter driving tips: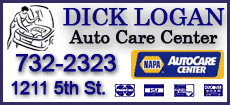 Sometimes it is easier to stay home than to put yourself at risk by driving in bad weather. When bad weather is upon us, it may be safer to stay at home than risk driving.

It is wise to use reduced speeds in snowy, icy and wet conditions. Slow down when approaching intersections, off-ramps and bridges. These are candidates for icy conditions.

Remember not to crowd the snowplows. The plows are large and need a lot of room to maneuver. The snowplow driver's field of vision is restricted. You can see them but they may not see you, so do not travel beside a plow for an extended period of time.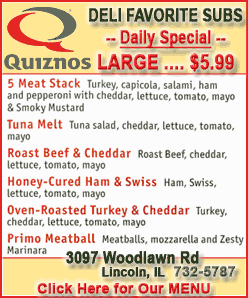 Use defensive driving maneuvers. It takes more time and distance to stop in adverse weather. When driving on snow and ice, you must ensure that you provide an increased distance between your vehicle and those in front of you. This will allow more time for you to stop if the vehicle in front of you slows or stops.

Be prepared for your trip. If you do choose to leave home, ensure all the snow or ice is cleared off the lights and windows of your vehicle so that you can see while driving. Please ensure you give yourself extra time to travel to your destination. It is not worth putting yourself or others at risk, just to be on time.
While adverse weather driving is difficult and could be dangerous, if you adhere to these adverse weather driving tips, it will increase the chances of you arriving at your destination safely.
[Text from file received from Illinois State Police District 9]