Sure, when it comes to buying a gift for his wife, he can usually come up with something, and ... if it doesn't work out, he can laugh it off as if it were just a little joke, and then take her out to dinner. After all, how was he supposed to know that a nice, warm pair of hunting socks and a Dustbuster for her car wouldn't be the perfect gifts. He'd love to get something like that!

Come on, guys! How brainless can you get? This patient woman has been in your life for how long? And you still don't know what she wants? Why not?

Let me give you hint: She wants what she's been asking for, for months. And just because she's been asking for it, doesn't mean that she won't be surprised when she actually gets it.

The trick is to actually listen to her when she speaks. Believe it or not, what you interpret as whining, complaining and pointed criticism are merely requests. Tell me if these comments sound familiar: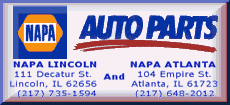 "Boy, that drippy faucet sure makes it hard to sleep at night."
"Wouldn't that granite countertop at the bank would look great in our kitchen?"
"Wow, that's a gorgeous sweater, but it probably costs way too much."
"Lately, I've been waking up with a backache."
"I wish there was a flower bed right there between the two red maples."
"Oh, no! My favorite pair of socks has a hole right where my big toe is!"
"I need to vacuum the carpet. Will you pick up your socks ... again?"
"I miss you when you're gone."
Didn't you hear her? You have the seeds of the World's Greatest Husband in you! You could give her a gift every single day if you wanted to without ever having to think about what to get.
Fix that faucet! Buy her a new countertop. Get that sweater she doesn't have the nerve to buy. Get her a massage therapist, and if that's too expensive, how about a humongous bottle of extra-strength aspirin just to let her know how much you care? Dig that flower bed for her; you can do it during commercial breaks. Replace those holey socks or, better yet, pick up your own -- every day. What wondrous gifts!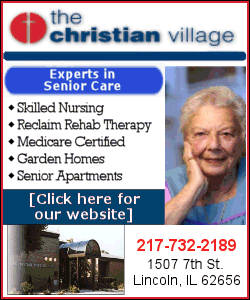 Women are not difficult to understand; we just want to know you are listening and that you care. We will very rarely ask you for what we want, because if we have to ask, it's no longer a gift. It's compliance. We don't necessarily want a compliant man. And for a gender that is uncommonly averse to being told what to do, you are remarkably adept at forcing us to do it.
Women want a man who responds to our needs without having to be told about them. We need to know that you are willing to do something for us that has absolutely nothing in it for you. That's called love on our planet. If we have to ask you for it... Well, that hot and sweaty dream you had the other night? It'll never happen.
It's finally been proven. I just heard on the news that married women do 30 percent more work at home than our single counterparts. So, guys, you should consider yourself very fortunate if she misses you when you are gone. But don't get her a puppy to stave off the loneliness. Puppies are just more work. A heated body pillow will do the trick.
Now for the ladies... Your man is really trying. You must try to look beyond the hunting socks to the thought behind it: warm feet. Who wouldn't want perpetually warm feet for a gift? If he buys you a red teddy bear negligee when you are eight months pregnant, it means he still thinks you're sexy, not that he doesn't think you're sexy enough. Sure, a heating pad for your aching back and a place to put your feet up might have been the answer to your prayers, but he's trying.
Men find women complicated because they themselves are so ... uncomplicated. So ladies, don't complicate matters. Your man doesn't want another tie or electronic desk gizmo. Forget the gift cards from the home improvement store. The only thing a man really wants is for you to show up naked with beer ... and they're happy.
[By LAURA SNYDER]
You can reach the writer at lsnyder@lauraonlife.com Or visit www.lauraonlife.com for more columns and info about her books.