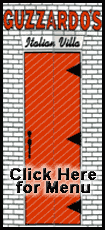 In Japan, automakers and other manufacturers slashed their output last month by 8.1 percent - the biggest drop since records were started in 1953 - in the face of slowing demand overseas. Production was expected to slide further in the months ahead with an 8 percent fall projected for December, the government said, aggravating the recession in the world's No. 2 economy.
Major exporters including Toyota Motor Corp. and Sony Corp. have taken a beating since the U.S. economy, a huge buyer of Asian goods, slipped into recession and American consumers began cutting back their spending.
There was more bad news out of the U.S. overnight as data suggested the holiday season, typically the busiest and most critical for retailers, was shaping up as the most dismal in years. Holiday sales at U.S. retailers shrank between 5.5 percent and 8 percent from a year ago, according to preliminary figures from a MasterCard Advisors unit. The week economy and strong winter storms were largely to blame.
"Sentiment is relatively cautious given the slew of numbers have been pretty poor. On the economic front and the corporate front there's nothing to cheer about," said Song Seng Wun, economist at CIMB-GK in Singapore.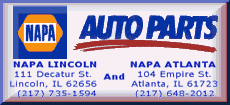 Still, some investors were lured into the market by lower share prices after recent declines, boosting a number of carmakers and electronics companies. But trading volumes throughout the region were thin, which can exaggerate markets' moves.
In Japan, the Nikkei 225 stock average advanced 140.02 points, or 1.6 percent, to 8,739.52 as some investors picked up beaten-down shares, shrugging off dismal data about manufactures, as well as joblessness and household spending.
Taiwan's benchmark also gained. South Korea's Kospi fell 0.9 percent to 1,117.86, while India's main stock index gave up its early advance to trade lower.
Shanghai's key index fluctuated, closing almost unchanged at 1,851.52 amid gloom over earnings prospects for many listed firms.