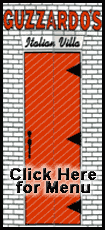 Holiday sales typically account for 30 percent to 50 percent of a retailer's annual total. But shoppers cut back their spending this year as they struggled with job cuts, home foreclosures, portfolio losses and other economic woes.
Analysts have kept slashing their holiday estimates. Michael P. Niemira, chief economist at the International Council of Shopping Centers, now expects that sales at established stores for November and December will fall 1.5 percent to 2 percent - which would make it the weakest holiday season since at least 1969, when the index began.
According to preliminary data from SpendingPulse - a division of MasterCard Advisors that tracks total sales paid for by credit card, checks and cash - retail sales fell between 5.5 percent and 8 percent during the holiday season compared with last year. Excluding auto and gas sales, retail sales fell between 2 percent and 4 percent, according to SpendingPulse.
A better indicator of how retailers fared won't arrive until Jan. 8, when major stores report same-store sales, or sales at locations open at least a year, for December.
Retailers are still trying to entice consumers with big markdowns, extended hours and other perks.
"It has a Black Friday feel to it," said Tom Aiello, a spokesman for Sears and Kmart, likening the post-Christmas promotions to those found the day after Thanksgiving.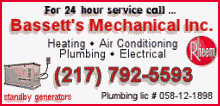 Sears stores are opening several hours early and offering doorbuster deals through noon. Shoppers can get jeans for less than $10 or special financing on exercise equipment to help keep their New Year's resolutions.
Kmart is cutting in half prices on necessities, such as fall and winter clothes for the family, and offering deals on seasonal decor.