I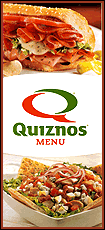 n her San Francisco dining room lab, for example, 31-year-old computer programmer Meredith L. Patterson is trying to develop genetically altered yogurt bacteria that will glow green to signal the presence of melamine, the chemical that turned Chinese-made baby formula and pet food deadly.
"People can really work on projects for the good of humanity while learning about something they want to learn about in the process," she said.
So far, no major gene-splicing discoveries have come out anybody's kitchen or garage.
But critics of the movement worry that these amateurs could one day unleash an environmental or medical disaster. Defenders say the future Bill Gates of biotech could be developing a cure for cancer in the garage.
Many of these amateurs may have studied biology in college but have no advanced degrees and are not earning a living in the biotechnology field. Some proudly call themselves "biohackers" - innovators who push technological boundaries and put the spread of knowledge before profits.
In Cambridge, Mass., a group called DIYbio is setting up a community lab where the public could use chemicals and lab equipment, including a used freezer, scored for free off Craigslist, that drops to 80 degrees below zero, the temperature needed to keep many kinds of bacteria alive.
Co-founder Mackenzie Cowell, a 24-year-old who majored in biology in college, said amateurs will probably pursue serious work such as new vaccines and super-efficient biofuels, but they might also try, for example, to use squid genes to create tattoos that glow.