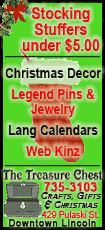 SPRINGFIELD – If Abraham Lincoln is in your blood, two central Illinois organizations have a way to share both of these valuable resources.

The Abraham Lincoln Presidential Museum and the Central Illinois Community Blood Center (CICBC) have joined forces to encourage residents to donate blood for patients in area hospitals. The promotion covers CICBC blood drives in Sangamon, Bond, Cass, Christian, Greene, Logan, Macoupin, Madison, Menard,
Montgomery, Morgan, Pike, St. Clair, Scott and
Tazewell Counties.

All blood donors at the Donor Center in Springfield and at the many mobile blood drives conducted by CICBC will receive a coupon for one dollar off the price of admission to the Abraham Lincoln Presidential Museum. In addition, when they reach the 20-gallon level, frequent donors will receive a coupon for one free admission to the Museum when they accompany a visitor with a paid admission.
Donors who have already given 20 gallons or more will receive the coupon for one free admission to the museum during their next visit to the blood center.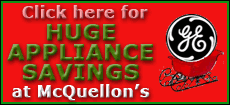 "This is the first time that the Presidential Museum
has provided complimentary admission to a group, but we feel strongly that blood donation is vital to the health of our community," said Abraham Lincoln Presidential Library and Museum Interim Director Jan Grimes. "It saves lives, and supporting the life-saving act of blood donation reflects the commitment to public service of our 16th President."

Each of the free admission coupons bears the
statement, "Give what's in your heart, I did" to
recognize the valuable community service of the donor and suggest that others donate blood to save lives in area hospitals.
[to top of second column]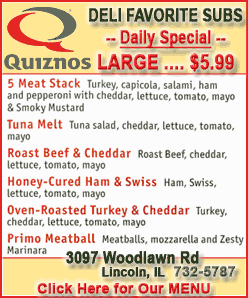 "Blood donors are vital links in the excellent
medical care in this area," said David Parsons, CEO of the CICBC. "We are extremely pleased that another very valuable community asset – the Presidential Museum – is joining in this effort to recognize and encourage blood donors who help assure an adequate blood supply for area patients."

The Central Illinois Community Blood Center is the exclusive supplier of blood for patients in 19
ospitals in central and southwestern Illinois.

All blood drives are listed on www.CICBC.org where appointments may be scheduled. Call (217) 753-1530, (618) 659-0542 or toll free 1-866-GIVE-BLD for more information or to schedule an appointment.

For more information on the Abraham Lincoln
Presidential Library and Museum, visit
www.presidenbtlincoln.org.
[Text copied from file received from the Illinois Office of Communication and Information]