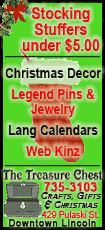 In Europe, Britain's FTSE 100 gained 2.3 percent, or 95.79 points, to 4,312.38. Germany's DAX was up 1.9 percent, or 86.25, at 4,715.63, and France's CAC 40 climbed 0.9 percent, or 28.96, to 3,145.17.
Energy companies advanced as oil prices hovered near $40 a barrel on concerns about supply disruptions in the Middle East amid Israel's offensive in Gaza. Light sweet crude for February delivery rose $2.55 to $40.26 a barrel in electronic trading on the New York Mercantile Exchange by midday in Paris. The contract on Friday rose $2.36 to settle at $37.71.
Oil majors gained, with Britain's BP PLC 4.2 percent higher at 517 pence ($7.58), Royal Dutch Shell up 1.23 percent at euro18.57 ($26.01), and France's Total SA up 2.48 percent at euro38.98.
In Asia, markets closed modestly higher. In Tokyo, the Nikkei 225 stock average edged higher by 7.65 points, or a bare 0.1 percent, to close at 8,747.17, while Hong Kong's Hang Seng Index added 1 percent to 14,328.48.
U.S. futures suggested a higher open on Wall Street. Dow Jones industrial average futures rose 38, or 0.45 percent, to 8,510, while Standard & Poor's 500 index futures rose 3.30, or 0.38 percent, to 872.20.
With many investors away for the holiday and their books already closed for the year, trade in most markets was quiet and marked by low volumes. The recent rash of government stimulus measures helped underpin sentiment despite worries that the first half of next year would see the global economy and company profits erode further.
"There's this expectation and hope that governments could put a floor in for the economy and therefore lead to a better second half in 2009," said Song Seng Wun, economist at CIMB-GK in Singapore.