Oil rose above $40 a barrel Monday after the conflict between Israel and Gaza's Hamas rulers raised tensions in the Middle East. Light, sweet crude rose $2.84 to $40.55 a barrel in premarket electronic trading on the New York Mercantile Exchange.
The advance in oil was welcome for some investors who have worried that plunging prices signaled a long and severe recession. Oil has fallen more than $100 percent from its peak of $147.27 a barrel on July 11 as worries about a faltering economy have curbed expectations for demand. While the advance came amid increased tensions in the Middle East, the increase helped oil companies.
Wall Street also faced concerns about the prospects for dealmaking on Wall Street. On Sunday, Kuwait's government canceled a $17.4 billion joint venture with Dow Chemical Co., known as K-Dow Petrochemicals, saying it was "very risky" because of the global financial crisis and low oil prices. The joint venture was set to begin Thursday.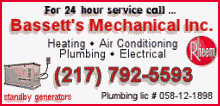 However, Rohm & Haas Co. said its proposed acquisition by Dow Chemical is still in effect.
Dow Jones industrial average futures rose 38, or 0.45 percent, to 8,510. Standard & Poor's 500 index futures rose 3.30, or 0.38 percent, to 827.20 ,while Nasdaq 100 index futures rose 7.50, or 0.63 percent, to 1,196.00.
Bond prices rose. The yield on the benchmark 10-year Treasury note, which moves opposite its price, fell to 2.12 percent from 2.14 percent late Friday.