U.S. stock futures pointed to gains in Wall Street's next session. Dow futures were up 53 points, or 0.6 percent, to 8,541 and Standard & Poor's 500 futures rose 7.6 points, or 0.9 percent, to 878.
The advances in Europe were led by oil majors, as Israel showed no sign of relenting in its air offensive against Hamas militants in Gaza, raising the political temperature in the oil-rich Middle East. Oil prices rose Monday, though they remained little changed Tuesday at around $40 per barrel.
Shares Britain's BP PLC gained 1.8 percent to 523 pence ($7.60), Royal Dutch Shell rose 2.2 percent to euro18.54 ($26.33), and France's Total SA rose 2.6 percent to euro39.09 ($55.55).
But analysts said trade was extremely light as many investors have already closed positions for the year.
"The rises are mainly on oil prices, but the trading is very thin," said Mark Dampier, head of research at Hargreaves Lansdown Stockbrokers in London. "It's the sort of thing that can be reversed in seconds flat. You can never read a trend based on what happens between Christmas and New Year."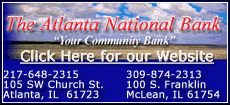 Crude prices have rallied since Friday on concerns that the Gaza conflict could heighten tensions between Middle East oil power Iran and Israel and the U.S., said Jonathan Kornafel, Asia director for market maker Hudson Capital Energy in Singapore.
"The danger is Iran getting involved," Kornafel said. "Any tension in the Middle East is going to involve the whole region."
"This problem isn't going to go away overnight. It's been a big disaster."
In Asia, markets closed modestly higher. Japan's Nikkei 225 stock average closed an abbreviated session up 112.39 points, or 1.3 percent, at 8,859.56 but for the year was down 42 percent -- its worst annual performance ever as a strong yen and the global downturn hit key exporting stocks.
"This year was a total disaster," said Tsuyoshi Nomaguchi, strategist at Daiwa Securities in Tokyo. "Nobody expected it to fall as much as it did."
Electronics giant Sony Corp. rose 1.2 percent but was down 60 percent for the year and Toyota, Japan's No. 1 automaker, closed down 1 percent to mark about a 50 percent fall for 2008.
South Korea's Kospi gained 0.6 percent to 1,124.47 but fell 40.8 percent for the year, its biggest decline since plunging 50.9 percent in 2000.
Australia's S&P/ASX 200 gained 0.9 percent to 3,654.2 while Hong Kong's Hang Seng index fell 0.7 percent to 14,235.50, taking a cue from weaker stocks in mainland China.
Taiwan's benchmark index jumped 3.9 percent on hopes the island's financial institutions will get the green light to expand into China.