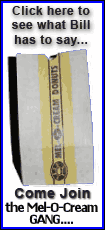 With many traders away for the holidays, stocks have shown small moves in light volume in recent sessions. Most investors are looking past 2008 for clues about how stocks will fare in the coming year. The major stock market indicators are down 36 percent to 43 percent for the year.
Investors will be eager Tuesday for insights into the mood of consumers, whose reluctance to spend has further dented an already troubled economy. The holiday shopping season has been a dismal one for most retailers, a troubling development for Wall Street as consumer spending accounts for more than two-thirds of U.S. economic activity.
Wall Street expects the Conference Board's Consumer Confidence Index to edge up to 45 in December from 44.9 in November, according to economists surveyed by Thomson Reuters.
The November reading was at about half the level seen a year earlier and was near the 43.2 last seen in December 1974, when the economy was grappling with a 16-month recession.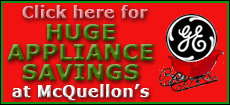 The index, compiled from a survey of 5,000 U.S. households, is due at 10 a.m. EST.
Dow Jones industrial average futures rose 12, or 0.14 percent, to 8,500. Standard & Poor's 500 index futures rose 6.20, or 0.71 percent, to 876.60, while Nasdaq 100 index futures rose 11.25, or 0.96 percent, to 1,186.75.
The Dow slipped 32 points Monday, while the broader indexes showed steeper declines.
Bond prices rose Tuesday. The yield on the benchmark 10-year Treasury note, which moves opposite its price, fell to 2.09 percent from 2.10 percent late Monday. The yield on the three-month T-bill, considered one of the safest investments, slipped to 0.25 percent from 0.03 percent late Monday.