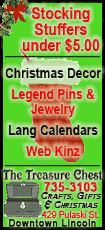 Treasury also said it will lend up to $1 billion to General Motors so that the company can purchase additional equity that GMAC is planning to offer as part of its effort to raise more capital.
The assistance is part of a larger government effort to aid the auto industry and is on top of the $17.4 billion in loans the Bush administration agreed to provide to the industry Dec. 19, a Treasury Department official said.
Analysts had speculated that if GMAC didn't obtain financial help it would have to file for bankruptcy protection or shut down, which would be a serious blow to GM's own chances for survival.
Last week, the Federal Reserve approved GMAC's application to become a bank holding company, which made it eligible to receive money from the financial rescue fund. The Fed's approval was contingent on GMAC raising additional capital.
Separately, GMAC said late Monday that it has accepted all the bonds tendered in a debt-for-equity swap that was also part of its capital-raising efforts. The company released few details about the results of the swap.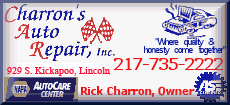 GMAC "intends to act quickly to resume automotive lending to a broader spectrum of customers," the company said in a statement.
The company's goal is to reach $30 billion in capital, the majority of which would come from the debt-for-equity exchange. GMAC has struggled to get bondholders to convert 75 percent of their debt into equity of the company and has yet to say whether it has met its goal.
The Treasury Department's investment in the company does not mean it is "passing judgment" on whether GMAC has met the Fed's requirements to raise additional capital, the official said.
GMAC, meanwhile, said the government's $5 billion investment was completed Monday. The $1 billion loan is still in progress, the Treasury official said.
The Treasury Department said after initially bailing out the auto industry earlier this month that it had committed the first $350 billion of the bank bailout fund, and said Congress should release the second half.