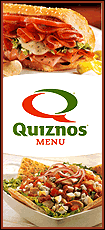 The two private-equity firms and hedge-fund Paulson have applied for a federal holding company charter, according to the person, who asked not to be named because the deal has not been completed.
The investors want to convert IndyMac Federal Bank, which was seized by the Federal Deposit Insurance Corp. in July in the second-largest bank failure of the year, to a stock-held institution.
A spokesman for Paulson & Co. declined to comment Monday. Representatives from J.C. Flowers & Co. and Dune Capital Management did not respond to requests for comment.
The FDIC is considering selling IndyMac to a company named HoldCo LLC, whose partners include J.C. Flowers founder Christopher Flowers, John Paulson, and Steve Mnuchin, the chairman and co-chief executive of Dune. The FDIC has discussed a closing date of late January or early February, the person familiar with the deal said.
A spokeswoman for the FDIC declined to comment Monday.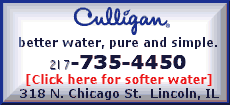 IndyMac spokesman Evan Wagner declined to comment on any potential buyers, but reiterated that the company expects "to announce a deal before the end of the year."
Dune Capital was founded in 2004 by former Goldman Sachs Group Inc. partners Mnuchin and Daniel Niedich. Flowers also is a former Goldman Sachs partner. Paulson & Co. made billions of dollars in profits in recent years by betting on the failure of risky home loans.
The efforts by the three private investors were reported Saturday by The New York Times.
The potential sale of IndyMac to private firms comes as federal regulators have eased restrictions allowing for such purchases. Previously, private-equity firms could not hold more than a 24.9 percent stake in a bank without becoming a bank-holding company. Exceeding that threshold would have limited the private-equity firms ability to invest outside the banking industry.