The most dramatic pullback in consumer spending in decades could transform the retail landscape, as thousands of stores and whole malls close down. And analysts expect prolonged woes in the industry as the dramatic changes in shopping behavior could linger for another two or three years amid worries about the deteriorating economy and rising layoffs.
"You are going to see a substantial retrenchment in the retail industry," said Rick Chesley, partner in the global bankruptcy and restructuring group at international law firm Paul Hastings. "The downturn has been catastrophic."
A number of stores couldn't even make it to Christmas. Circuit City Stores Inc. filed for bankruptcy protection last month. It plans to keep operating, but toy seller KB Toys, which filed for bankruptcy earlier this month, is liquidating its stores and will shut down.
The survival prospects for many more stores are dimming as more sales data comes in about the crucial holiday shopping season, which can account for up to 40 percent of a retailer's annual profit.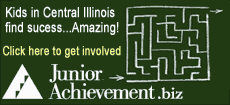 Holiday sales fell from 2 percent to 4 percent compared to a year ago, according to SpendingPulse, a division of MasterCard Advisors. Excluding gas and car sales, they dropped between 5.5 percent and 8 percent from Nov. 1 through Dec. 24, as key categories from luxury to electronics posted double-digit sales declines. Sales of electronics and appliances fell almost 27 percent, for example.
ShopperTrak RCT Corp. which tracks retail sales and customer traffic at more than 50,000 outlets, said Monday that it now expects foot traffic to be down 16 percent and sales to decline 2.3 percent for the November and December period.
The retail casualties, which were first among home furnishing stores and then many apparel stores over the past year or so, are expected to cut across all sectors as shoppers have slashed their spending on nonessentials, from TVs to jewelry.
About 160,000 stores will have closed this year and 200,000 more could shutter next year, said Burt P. Flickinger III, managing director of consulting firm Strategic Resource Group. That would be the industry's biggest contraction in 35 years. In March and April of next year, Flickinger expects 2,000 to 3,000 malls to shutter.
AlixPartners LLP, a turnaround consulting firm, predicts that 25.8 percent of 182 major retailers it tracks are either facing major financial distress or will face a significant risk of filing for bankruptcy in either next year or 2010 -- the highest level in the 10 years that the firm has been compiling the figures. That compares with the 4 percent to 7 percent that it predicted would face financial woes in the previous two years.
Among the most vulnerable are retailers that have debt coming due soon and had relied on solid holiday sales to generate cash, said Matthew Katz, managing director in the firm's retail performance improvement practice. But he said he's also watching merchants whose debt is not due until later in 2009 or 2010, but are paying big interest payments as they struggle with high debt loads and shrinking revenues.