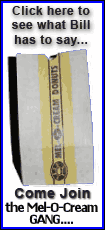 U.S. Attorney Patrick Fitzgerald filed a motion Monday seeking court permission to give a House impeachment committee the conversations secretly recorded by wiretaps.
According to the motion, the conversations show Blagojevich conspiring with a lobbyist to collect a campaign contribution in exchange for the governor signing gambling legislation.
Blagojevich was arrested by the FBI Dec. 9 on a variety of corruption charges, including scheming to benefit from naming President-elect Barack Obama's replacement in the U.S. Senate. The governor denies any wrongdoing and has vowed to fight both impeachment and the criminal charges.
Blagojevich's attorney, Ed Genson, has played down the significance of the wiretaps. He has repeatedly told the committee that the quotes included in a federal complaint against Blagojevich don't reveal any criminal activity.
"It's just talk. That's what it is. Unfortunate talk, talk that shouldn't have been made perhaps. But not actions," Genson said Monday.
But Rep. Barbara Flynn Currie, chair of the House impeachment committee, said that it would be extremely significant if the tapes show Blagojevich offering to sign legislation for a campaign donation.
A House committee was appointed to recommend whether Blagojevich should be impeached. If so, the full House would then take up the issue.
The 21-member committee has reviewed the criminal charges as well as a long list of other misconduct allegations. They include claims that Blagojevich unconstitutionally defied legislative decisions, spent money without proper authority and impeded audits of his administration's activities.
The committee has asked prosecutors for details about their case against Blagojevich and for permission to interview witnesses. Fitzgerald's office has rejected most of those requests but said Monday it wants to release recordings of four conversations that aren't central to the Blagojevich investigation.