"This new year brings positive changes in Illinois health care," said Gov. Blagojevich. "Each law, in its own way, will help improve the quality of life and increase health awareness for Illinoisans. I am pleased to see these new laws take effect."

Insurance coverage for eating disorders

According to the Surgeon General's Report on Mental Health, 3 percent of young women have an eating disorder. Now, because of House Bill 1432, sponsored by state Rep. Fred Crespo and state Sen. John Cullerton, the legal definition of "serious mental illness" will be expanded to include the eating disorders anorexia nervosa and bulimia nervosa. This will allow people with those specific illnesses to obtain related insured coverage. Other illnesses already included in the "serious mental illness" definition include schizophrenia, bipolar disorder and panic disorder.

February is now Women's Heart Disease Awareness Month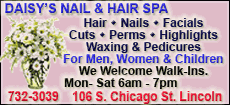 Heart disease is the leading cause of death for women in the United States, according to the Centers for Disease Control and Prevention. House Bill 5596, sponsored by state Rep. Elizabeth Coulson and state Sen. Pamela Althoff, designates the month of February as Women's Heart Disease Awareness Month in an effort to increase awareness of the cardiovascular risks women face.
New privacy protections for genetic testing
Genetic testing has afforded many people the opportunity to learn their level of risk for certain illnesses. However, that awareness can bring about concern for patient privacy in the workplace. Under Senate Bill 2399, sponsored by state Sen. Terry Link and state Rep. Kathleen Ryg, employers will be prohibited from discriminating against employees based on results from genetic testing. The bill also requires that the use of genetic testing information by employers, employment agencies, labor organizations and licensing agencies be consistent with federal law.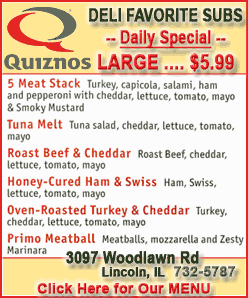 Teacher training on chronic health conditions
Under Senate Bill 2685, sponsored by state Sen. William Delgado and state Rep. Tom Cross, teachers institutes will be required to add instruction on chronic health conditions prevalent amongst students to their list of discussed issues, starting with the 2009-2010 school year. Teachers institutes are training workshops that school districts conduct under the guidance of the regional superintendent.
Rashidi Wheeler law
House Bill 1279, sponsored by state Rep. Daniel Burke and state Sen. Martin Sandoval, requires outdoor physical fitness and sports facilities to have an automated external defibrillator on-site. This bill is known as the R.A.W. Initiative and was named after Northwestern University football player Rashidi Wheeler, who died during practice in 2001. After a review of the tragic incident, it was determined that an on-site AED could have saved Wheeler's life.
[Text from file received from the Illinois Office of Communication and Information; LDN staff]