Light, sweet crude for February delivery fell 70 cents to $38.33 a barrel in electronic trading on the New York Mercantile Exchange by midafternoon in Singapore. The contract overnight fell 99 cents to $39.03.
Prices hit a record $147.27 a barrel on July 11, fueled by speculation that soaring growth in emerging economies, such as China and India, would boost demand for crude.
However, investor sentiment turned sour in the second half of the year as a credit crisis in the U.S. mushroomed into a global slump in consumer spending and industrial production.
Prices rose 57 percent in 2007 to $95.98 a barrel.
This week, fears that the conflict between Israel and Hamas in Gaza could heighten tension in the oil-rich Middle East helped bolster prices, which had fallen to the lowest in almost five years at $33.87 earlier this month.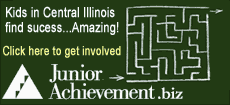 Going into next year, investors remained focused on signs of dwindling demand for crude as the U.S., Europe and Japan face recessions and most developing countries battle slowing growth.
Traders will also be looking for evidence that OPEC is implementing the 4 million barrels a day of production cuts it has announced since October. The Organization of Petroleum Exporting Countries, which accounts for about 40 percent of global supply, has not ruled out further output quota reductions if prices don't rebound in 2009.