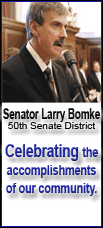 The fallen investment guru is scheduled to submit a list of his personal assets to the Securities and Exchange Commission by the end of the year, including property that could be tapped to make restitution to victims of what authorities say was a $50 billion Ponzi scheme.
In a previous court hearing, Madoff also agreed to provide the names and locations of entities, bank accounts, brokerage accounts, investments or assets held by his business, Bernard L. Madoff Investment Securities LLC.
Madoff's lawyer, Ira Lee Sorkin, confirmed that his client intended to meet the deadline, but offered no other comment.
In the three weeks since Madoff's arrest, his investors have struggled to calculate exactly how much of their money vanished and whether anything is left.
The full picture remains unclear. Yeshiva University, which had initially estimated its losses in Madoff's alleged scheme at $110 million, offered a clarification Tuesday, saying that its actual losses had been much smaller.
The university's chief financial officer, J. Michael Gower, said in an e-mail that the school's actual principal investment in a hedge fund linked to Madoff had been only $14.5 million.
On paper, that stake had exploded in value over the past 15 years to $110 million, but Gower said all of those "profits" now appear to be entirely fictitious, meaning that the losses were mostly fictitious too.
Meanwhile, other victims continue to come forward.
A publicist for the actors Kevin Bacon and Kyra Sedgwick confirmed Tuesday that they, too, were among the unlikely victims. The spokesman, Allen Eichhorn, wouldn't say how much of the married couple's savings were gone.
Former Salomon Brothers Chief Economist Henry Kaufman lost several million dollars with Madoff, The Wall Street Journal said in a report published on its Web site Tuesday.
Kaufman, who was also chairman of the finance and risk committee at Lehman Brothers Holdings Inc. before that firm's bankruptcy in September, said in an interview Tuesday that he had the money in a brokerage account with Madoff's firm for five years, the newspaper reported.
On Tuesday, a bankruptcy court judge allowed for the transfer of $28.1 million from one of the investment firm's frozen accounts to help cover costs associated with the liquidation of Madoff's assets to help pay off investors.