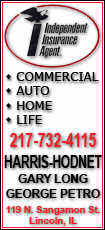 Facing the end of a year that saw global markets come crashing down -- taking the world's morale with them -- partygoers everywhere struggled to forget their troubles on what is typically a joyous night.
In the Philippines, President Gloria Macapagal Arroyo spoke of hope for better days to come, while in Hong Kong, some admitted they were too depressed over their monetary woes to join in the revelry.
And in Malaysia, the government -- mindful of the shaky economy -- opted against sponsoring any celebration at all.
"The best way to welcome the new year is to offer prayers according to one's faith and belief," said Unity, Culture, Arts and Heritage Minister Shafie Apdal.
In Sydney -- the first major city to ring in the new year -- organizers were hoping the $4 million (6 million Australian dollar) New Year's festival would offer revelers a brief respite from the global gloom.
"There's so much misery around," fireworks director Fortunato Foti said. "If we can get people to forget all that and think just about the fireworks for 15 to 20 minutes, we will have done our job."
Armed with blankets, snacks and umbrellas to protect against the searing Australian summer sun, thousands poured onto the shores of the city's glittering harbor at daybreak Wednesday to secure a spot for the midnight fireworks display, expected to draw more than a million spectators.
The evening's theme, "Creation," was chosen in part because 2008 was such a dreary year, said the celebration's creative director, Rhoda Roberts.
"It is about reflecting and looking at what's happened in the past and moving forward," Roberts said. "It's a time for the community to gather, to reflect, and also to move on and to simply have a little bit of joy and celebration in their lives."
But in Hong Kong, where thousands were expected at popular Victoria Harbor for a midnight fireworks display, those who had investments linked to collapsed U.S. bank Lehman Brothers said there was little joy to be found.