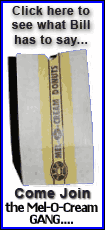 Consumers have been nervous about spending for months -- putting off big-ticket purchases, forgoing new clothes and choosing store brands at the grocery store -- all of which may make this the worst holiday season for retailers in decades.
The Consumer Confidence Index measured by the Conference Board, a private research group, fell to 38 in December from a revised 44.7 in November. That is its lowest point since the group began compiling the index in 1967, and below the previous low of 38.8 in October. Economists surveyed by Thomson Reuters had expected the index to rise incrementally to 45.
"Deepening job insecurity and falling asset prices are outweighing any optimism consumers may have derived from falling gas prices," said Dana Saporta, U.S. economist at investment bank Dresdner Kleinwort.
The unemployment rate hit a 15-year high in November, and economists expect additional job losses in the first half of 2009. Those saying in the Conference Board survey that jobs are "hard to get" rose to 42 percent in December from 37.1 percent in November, when the unemployment rate stood at 6.7 percent.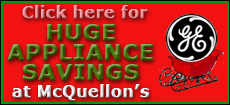 Those claiming business conditions are "bad" increased to 46 percent in December from 40.6 percent in November. Consumer spending is likely to keep dropping well into next year, Saporta said, meaning the recession will last at least into the first half of 2009.
The conditions that began the recession persist, especially deflating home prices. The Standard & Poor's/Case-Shiller 20-city housing index fell by 18 percent from October 2007, the largest drop since its inception in 2000. The 10-city index tumbled 19.1 percent, the biggest decline in its 21-year history.
None of the 20 cities in the Case-Shiller index saw annual price gains in October -- for the seventh consecutive month -- and 14 of them posted record year-over-year declines. Three metro areas -- Phoenix, Las Vegas and San Francisco -- clocked in annual declines of more than 30 percent.
"The numbers are getting worse. And I think they will get quite a bit worse over the next two months because housing demand has plunged since the market went into turmoil," said Patrick Newport, an economist at IHS Global Insight.
The Federal Reserve said Tuesday it will begin purchasing up to $500 billion in mortgage-backed securities early next month in an effort to bolster the housing market. The Fed first announced that it would purchase the securities in late November but did not say when they would begin. The central bank will buy securities guaranteed by Fannie Mae, Freddie Mac and Ginnie Mae.
Consumers have been whipsawed by home prices, the deteriorating job market and shrinking nest eggs. According to preliminary data from SpendingPulse, which tracks purchases paid for by credit cards, checks or cash, retail sales fell between 5.5 and 8 percent during the holiday season compared with last year. Excluding auto and gas sales, they fell 2 to 4 percent.
"This year is the roughest year we've had," said 35-year-old Anah Meeks, who was at Crabtree Valley Mall in north Raleigh, N.C., before Christmas mainly to get a picture of her 8-month-old son sitting on Santa's lap. "We were wondering how we were going to do it."
Meeks, who moved from Michigan in November after losing her job at a McDonald's Corp. restaurant, said she was buying her two older daughters one main present for the holidays and a few smaller items.