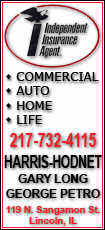 WaMu, which filed for Chapter 11 reorganization in September, wants to sell certain equity holdings and interests in venture capital funds to generate value for the company and its creditors. The Seattle-based thrift was the biggest bank to collapse in U.S. history, with about $307 billion in assets.
Washington Mutual Co.'s attorneys have sought permission to redact details of asset purchase prices from sale notices that would be sent to interested parties.
WaMu attorney David Berz told Judge Mary Walrath on Tuesday that disclosing pricing details could hurt the value the company might receive and "chill future transactions." Berz proposed pricing details be given only to WaMu's creditors committee, bondholders and the U.S. trustee, subject to confidentiality agreements.
But Joseph McMahon Jr., an attorney for the U.S. trustee, said the assets to be sold are not part of WaMu's core operations and do not meet the definition of confidential commercial information whose disclosure could give WaMu's competitors an unfair advantage.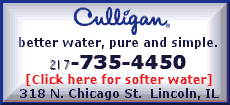 "Disclosure of the purchase price may have the added benefit of attracting a higher or better offer," McMahon added. "How are those bidders going to know what the sale price is if they look to the docket and get a sale notice with a mark across the purchase price?"
The judge agreed with McMahon, adding that the court could not approve the sales without knowing the purchase price.
In a separate order, Walrath denied a motion by attorneys for WaMu shareholders to be allowed to proceed with derivative lawsuits in federal court in the state of Washington. The lawsuits claim WaMu directors and officers breached their fiduciary duties by engaging in insider trading, improper accounting and making false statements about the company's exposure to the subprime mortgage market.
Clinton Krislov, an attorney for the derivative plaintiffs, had sought permission from Walrath to proceed on behalf of WaMu's bankruptcy estate.