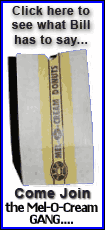 Shanahan became the fourth coach to be fired this week, joining Eric Mangini, Rod Marinelli and Romeo Crennel, after going 24-24 over the last three seasons. That included three straight losses this year that turned a three-game division lead to an 8-8 record.
"After giving this careful consideration, I have concluded that a change in our football operations is in the best interests of the Denver Broncos," owner Pat Bowlen said.
Bowlen had been steadfastly loyal to Shanahan, rewarding the coach who brought the long-awaited Super Bowl title to Denver with what seemed like carte blanche for life.
But Denver remained stuck on only one postseason victory since John Elway retired in 1999 following back-to-back championships. Shanahan finishes at 146-91 over 14 seasons in Denver, including playoffs; his final game was an unseemly 52-21 loss to San Diego with the division title on the line.
"I'm very shocked, extremely shocked," said rookie Spencer Larsen, who played fullback and linebacker this year. "I don't think any of us saw this coming."
Quarterback Jay Cutler certainly didn't.
"I was talking to Mike yesterday about personnel moves," he said in an interview on KCNC-TV in Denver. "I'm as shocked as anybody else. I think it's the wrong move."
For any other coach, on any other team, this kind of thing wouldn't have come as such a surprise, considering the season that just ended.
It included a historic collapse with Denver becoming the first team since divisional play started in 1967 to blow a three-game lead with three games left.
The Broncos' defense gave up 448 points, third worst in the NFL, including 112 during the three-game collapse at the end. It was ranked 29th in yards allowed and tied for last in the NFL with a minus-17 turnover margin.
Who might be able to turn it around?
Because Shanahan's job had seemed so secure, there hasn't been much speculation. Now, all the usual suspects will surely surface, both on the coaching and personnel sides: Bill Cowher, Scott Pioli, Jim Fassel. Shanahan's best assistant over the years, Gary Kubiak, is under contract with the Texans.
"I don't know if necessarily they'll find a better football coach," said linebacker Bill Romanowski, a key player on the Super Bowl teams. "Mike is an outstanding football coach, one of the better coaches I had, if not the best. But players start to get tired of the same routines, the same kind of play calling. A new fresh coat of paint sometimes does a whole lot of good."
Messages left on Elway's cell phone by The Associated Press were not immediately returned.
Bowlen and Shanahan were scheduled to hold news conferences Wednesday. Shanahan had three years left on his contract, worth about $20 million.
It will be interesting to see if Bowlen wants a change in the way the organization is run. Over the past several years, the most successful teams have moved away from the once-popular structure of having a coach-slash-GM in charge of everything.
In Denver, Shanahan ran everything and as things went downhill, he relieved defensive coordinators -- Greg Robinson, Ray Rhodes, Larry Coyer and Jim Bates -- in almost revolving-door fashion.
This year, as the defense floundered, it became obvious it wasn't just a coaching problem. It was an issue of talent on the field, and in Denver, the buck stopped with Shanahan.
He focused on defense in 2007, using two of his four picks for defensive linemen Jarvis Moss and Tim Crowder, neither of whom have been much of a factor. Also of late, he wasted a third-round pick on Maurice Clarett (2005), spent millions on running back bust Travis Henry (2007), hardly got anything from Boss Bailey, Niko Koutouvides and Dewayne Robertson (2008).