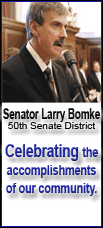 Playing without All-Star guard Brandon Roy, the Blazers snapped a seven-game losing streak against Boston and pulled into a tie atop the Northwest Division with Denver. Reserve forward Travis Outlaw had 17 points for Portland and Greg Oden added 13 points and 11 rebounds despite injuring his ankle in practice Monday.
Paul Pierce scored 28 points, making 14 of 15 foul shots, and Kevin Garnett had 17 points and eight rebounds for the Celtics (28-5), who have more losses since Dec. 25 than in the previous two months of the season.
Boston had a franchise-record 19-game winning streak stopped by the Los Angeles Lakers on Christmas and lost to Golden State the next night. The Celtics bounced back with a 108-63 win over Sacramento, and they hadn't lost to Portland since Dec. 9, 2004.
Rajon Rondo had 13 points, seven assists and six rebounds, and Ray Allen added 12 points for the Celtics.
With Roy out with a pulled hamstring, Portland was missing its captain and leading scorer. But the Blazers were the more aggressive team, outrebounding Boston 44-29. Led by Outlaw, Portland's bench scored 29 points. Boston lost the lead in the third and didn't get it back.
Pierce made five free throws to get Boston to 85-83, but Outlaw drove the ball and jammed it over Garnett on the other end. Pierce completed a three-point play for Boston, but Sergio Rodriguez and Rudy Fernandez each made two free throws to put the game away for the Blazers, who are 12-3 at the Rose Garden this season.
Boston led 27-14 in the second quarter after a 14-3 run. Blake, whose 13 points in the first half led all scorers, hit a running 20-footer to get the Blazers within six, and Portland trailed 45-40 at halftime after Outlaw scored twice.