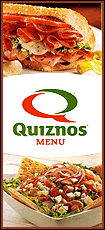 On the day he turned 24, James scored a fitting 24 of his 38 points in the second half, almost enough to rally Cleveland out of its biggest deficit of the season, a 16-point hole at halftime.
But the Heat put it away with a 16-3 run over a 4-minute stretch of the final quarter, handing the Cavs just their fifth loss in 31 games this season.
Daequan Cook scored 17 points -- with all five field goals being 3-pointers -- and Shawn Marion had 14 points and 11 rebounds. Udonis Haslem added 13 points and 10 rebounds for Miami.
Delonte West scored 20 for Cleveland, which had won six straight.
For much of the second half, it seemed as though Cleveland would do what it did Sunday against Miami -- pull off a huge rally. The Cavaliers trailed by 10 points in the fourth quarter on their home floor two nights earlier against the Heat, only to dominate the rest of the way and win 93-86.
The birthday boy almost pulled it off again.
James hit a 3-pointer to pull Cleveland to 78-77 with 8:55 remaining, then turned and had something to say to the Miami bench, something he did often in Sunday's Cavs comeback.
But this time, Miami got the last word.
Chalmers hit a 3-pointer with 7:11 left, then stripped James and went in for an easy layup, part of a 9-0 run that gave Miami an 87-77 lead. Later, Chalmers hit Cook for a 3-pointer, putting the Heat up by 14, and the crowd cheered as the rookie guard from Kansas pointed skyward and Wade pumped a fist in celebration.
If there was a hangover from wasting a chance to spoil Cleveland's still-perfect home record Sunday night, the Heat didn't show it in the early going.
Wade came up with the first highlight, diving out of bounds to save the ball, then taking a seat in a fan's lap as Chalmers hit a 3-pointer for a quick 13-9 lead. And at intermission, Miami seemed to have Cleveland totally befuddled -- the Cavs shot 10-for-32 in the first half and faced their biggest deficit of the season, 50-34.
Over?