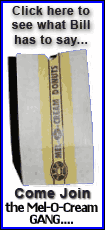 Masoli, who quickly moved up from No. 3 on the depth chart this season due to injuries, scored on option keepers of 1, 41 and 17 yards in the third quarter, then threw a 20-yard scoring pass to Jaison Williams in the fourth quarter. Masoli ran over OSU free safety Quinton Moore on his 41-yard jaunt.
There were big runs, big passes and big hits in a game showcasing two of the nation's most prolific offenses, both of which feature the spread option led by running QBs. Oregon gained 565 yards and OSU had 469.
The Holiday Bowl has a history of wild finishes, and this one had five lead changes in the second half.
Oregon's LeGarrette Blount put an exclamation point on the victory with a 29-yard touchdown run during which he hurdled Moore and stiff-armed cornerback Perrish Cox with 3 minutes to play.
Oregon finished 10-3, the fourth time it's had double-digit wins in Mike Bellotti's 14 seasons as coach. Oklahoma State finished 9-4 under Mike Gundy, the winning quarterback for Oklahoma State in the 1988 Holiday Bowl.
Masoli gained 106 yards on 16 carries. He completed 18 of 32 passes for 258 yards. Oregon's Jeremiah Johnson ran 12 times for 119 yards, including a 76-yard TD that eclipsed one of Barry Sanders' Holiday Bowl records.
Blount's 74 yards on seven carries gave him 1,002 yards for the season. He and Johnson became the second duo in school history to each have 1,000 or more yards. Johnson finished with 1,201 yards.
Oregon and Oklahoma State each erased records from that Holiday Bowl 20 years ago, when Sanders, the Heisman Trophy winner, ran for 222 yards and five TDs in a 62-14 romp over Wyoming.
Johnson's 76-yard touchdown run in the first quarter eclipsed Sanders' 67-yard TD in 1988 as the longest run from scrimmage in the Holiday Bowl. Johnson took an inside handoff and seemed bottled up, but worked his way to the left sideline, where he picked up three blocks on his way to the end zone.