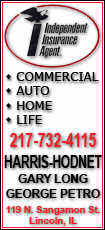 Dallas' first big push was a 22-2 run to get to 72-63. Terry scored 12 points as the Mavericks opened the fourth period outscoring the Timberwolves 22-7.
Minnesota's Al Jefferson had a three-point play to tie the game at 98 with 2:35 left. But Dirk Nowitzki, who scored 24 points, tipped in his own miss to give Dallas a 100-98 lead with 2:15 to go. Josh Howard hit a 3-pointer and Nowitzki punctuated the comeback with a layup that gave Dallas a 105-98 advantage.
Al Jefferson scored 21, Ryan Gomes added 19 and Randy Foye had 18 for the Timberwolves, who blew their largest lead in franchise history.
Howard scored 23 and Jason Kidd had 14 points and a season-high 16 assists for Dallas.
The Mavericks, who saw coach Rick Carlisle get ejected in the second quarter, outscored the Timberwolves 66-30 in the final 22:26.
Minnesota led by 22 at halftime and outscored Dallas 8-1 in the first 1:34 of the third quarter.
Nowitzki, who was playing his first game since serving a one-game suspension, started the rally with a dunk. He hit a free throw to cap a 22-2 spurt that brought the Mavericks to 72-63.
Minnesota still led 84-73 after three quarters before Terry scored 12 straight points, the last of those coming on a jumper that cut the Timberwolves' lead to 91-89.
Kidd tied it with a jumper, and the Mavericks took their first lead on Nowitzki's dunk at 93-91 with 5:26 left.
Dallas' previous largest comeback was 25 points against Denver on Nov. 26, 1994.
The Timberwolves led 27-20 after the first quarter and quickly built their lead into double digits.