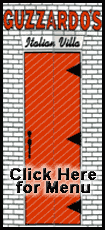 Antawn Jamison scored 22 for Washington, while Mike James added 16 points and seven assists against the team that traded him to the Wizards this season. James struggled defensively against Paul, however, fouling out in the fourth quarter, when he also was called for a technical for arguing with officials.
Paul's triple-double was the seventh of his career, tying a Hornets record.
Tyson Chandler had 11 points and 11 rebounds for New Orleans, while James Posey added 14 points.
New Orleans led 68-63 to open the fourth quarter, then began to pull away when Antonio Daniels, who came to New Orleans in the trade for James, fed West inside for a dunk. That sparked a 6-0 run that put the Hornets up 84-71 with 6 minutes to go.
Jamison's inside basket and free throw during a 5-0 run helped Washington cut its deficit to 84-76, but James was called for a foul on Paul's drive and received his technical while arguing the call. Paul hit both free throws and the technical foul shot, completing a three-point possession that made it 87-76 with 3:49 left.
The Wizards pulled within single digits once more on Jamison's free throw before Paul responded with two foul shots and a fast-break layup to ice the game.
New Orleans hit 10 3-pointers, with Butler accounting for five and Posey four.
Washington was 1-of-9 on 3-point attempts. The Hornets also had the advantage on free throws, hitting 21 of 26 while Washington was 12-of-18.
The Hornets controlled the game early, leading 25-15 after Paul's driving layup. Dominic McGuire's jumper to close out the first quarter started an 8-0 Wizards run that ended when Jamison scored inside early in the second period, cutting New Orleans' lead to 25-24.