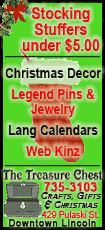 Morris almost single-handedly kept San Diego State (9-3) in the game in the second half when she scored 15 points, including three 3-pointers. But it was late baskets by Jennifer Layton-Bailes and Paris Johnson that put the Aztecs ahead to stay.
Texas (11-1) led from the midway point of the first half until Layton-Bailes scored on a layup for a 53-52 San Diego State lead with 1:51 left. The Longhorns played a sloppy game as they committed 23 turnovers.
Morris tied her career high with eight steals for San Diego State, which won despite shooting 33.9 percent.
Carla Cortijo led the Longhorns with 13 points, including a 3-pointer that pulled Texas to 57-55 with 11.9 seconds left. Johnson then hit a free throw with 10.6 seconds left before Erika Arriaran missed a 3-pointer with two seconds left that would have tied the game.
No. 2 North Carolina 93, Austin Peay 61
CHAPEL HILL, N.C. (AP) -- Italee Lucas hit four of five 3-pointers and finished with a game-high 18 points as North Carolina gave Austin Peay its worst defeat of the year.
Rashanda McCants added 14 points, while Jessica Breland and She'la White each had 11 for North Carolina (14-0).
North Carolina earned its 29th consecutive win at home, and the victory also marked No. 798 for head coach Sylvia Hatchell.
Reserve Jasmine Raynor led Austin Peay (5-8) with 17 points as the Lady Govs lost for the third time in four games. April Thomas chipped in 13 points, and Whitney Hanley had 10.
Their most lopsided loss before Tuesday was 72-42 at then-No. 9 Louisville on Nov. 17.
No. 3 Texas A&M 83, No. 25 New Mexico 51
COLLEGE STATION, Texas (AP) -- Danielle Gant scored 27 points and Takia Starks added 25 to lead No. 3 Texas A&M to an 83-51 win over No. 25 New Mexico.
The Aggies won by their largest margin (32) against a ranked opponent in school history, besting their 19-point victory over Baylor in March.
Gant also had six rebounds, while La Toya Micheaux had a game-high seven.
New Mexico (11-2) led 7-6 before the Aggies (11-0) scored the next 16 points. Gant and Starks combined to score 25 points in the first half as Texas A&M took a 36-30 lead at halftime.
The Aggies then outscored New Mexico 22-8 over the first 10 minutes of the second half.
Junior guard Tanisha Smith added 15 points for the Aggies.
Amy Beggin led New Mexico with 19 points, but made only 5 of 15 shots.
No. 8 Tennessee 77, Gonzaga 58
SPOKANE, Wash. (AP) -- Angie Bjorklund had a triumphant homecoming with 14 points to help lead No. 8 Tennessee past Gonzaga 77-58 in the community where she was a high school star.
Alyssia Brewer also scored 14 points and Vicki Baugh had 12 points and 15 rebounds for the Lady Vols (10-2). Coach Pat Summitt now has 993 wins in her quest to become the first NCAA coach -- male or female -- to win 1,000 games.
Heather Bowman led Gonzaga (11-4) with 19 points and Courtney Vandersloot had 13 points and 10 assists.
The Zags played without Jami Schaefer, Bjorklund's older sister, who is out for six weeks with a knee injury.
No. 14 Maryland 80, Mississippi State 73
COLLEGE PARK, Md. (AP) -- Kristi Toliver had 24 points and eight assists in her return from a one-game suspension and No. 14 Maryland beat Mississippi State 80-73 in the finals of the Terrapin Classic.
Demauria Liles and Marah Strickland scored 16 points apiece for the Terrapins (11-2). They have won four straight and 11 of 12.
Alexis Rack led Mississippi State (11-1) with 24 points, and Robin Porter and Tysheka Grimes had 10 each. The Bulldogs' 11-0 start matched the best in school history. They have dropped eight consecutive games to ranked opponents.
Toliver sat out Monday's semifinal victory over UNC Asheville for violating a team rule.
No. 23 Georgia Tech 77, Florida A&M 42
ATLANTA, Ga. (AP) -- Jacqua Williams led four Georgia Tech players in double figures with 16 points and the No. 23 Yellow Jackets routed Florida A&M 77-42 for their seventh straight win.
Georgia Tech (11-2) got 13 points from Brigitte Ardossi, 12 from Alex Montgomery and 10 from Deja Foster. Montgomery added 10 rebounds, while Williams had five assists and four steals.
Stephanie Foster scored 18 points to lead the Rattlers (4-6), who trailed by as many as 42 points midway through the second half.
FAMU missed 21 of its first 24 shots and trailed 40-17 at halftime.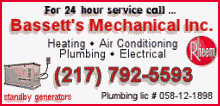 The Yellow Jackets had been off for 10 days since winning the Bahamas Sunsplash Shootout and it was their first home game since entering the Top 25 last week. Georgia Tech hosts Tulane on Sunday before beginning ACC play at home against Boston College on Jan. 8.
No. 5 Oklahoma 87, Saint Louis 61
ST. LOUIS (AP) -- Courtney Paris had 13 points and 11 rebounds for her 104th consecutive double-double in No. 5 Oklahoma's 87-61 victory over Saint Louis.
The 6-foot-3 senior has reached double figures in scoring and rebounding in 109 of 112 career games.
Paris had one point on 0-for-2 shooting with five rebounds at halftime, and 3-for-8 free-throw shooting kept her out of double-figure scoring until she made a layup off a pass from twin sister Ashley Paris with 4:07 to go.
Paris had a similar slow start against Middle Tennessee State in the second game of the season, finishing with 13 points and 13 rebounds after totaling two points and three rebounds at the half.
Ashley Paris added 12 points and 10 rebounds for Oklahoma (10-2), which has won six in a row. The Sooners and Saint Louis (4-9) played for the first time.