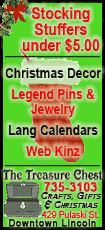 "It's been a long time in waiting," Warner said after his Arizona Cardinals practiced on Tuesday. "So I definitely appreciate it and appreciate what we accomplished in St. Louis a lot more now, I'm sure, than I did when I was going through it."
Warner has lost the starting quarterback job four times, with three teams, since he earned his second league MVP award after the 2001 season. He's been benched twice in Arizona, only to persevere with a season that statistically matches his best with the Rams. More impressively, he's guided the long-downtrodden Cardinals to their first playoff appearance in a decade.
"It feels good. It makes me feel about five years younger," Warner said, then he hesitated, "maybe two years younger."
Arizona's wild card game against the Atlanta Falcons on Saturday will be the Cardinals' first home playoff game since, as the Chicago Cardinals, they won the NFL championship in 1947. Their 9-7 record marks the first winning season for the franchise in a decade and only the second since 1984.
Warner's big season earned his fourth Pro Bowl berth and ranks among the league leaders in every quarterback category, his ageless arm connecting with a talented trio of receivers -- Larry Fitzgerald, Anquan Boldin and Steve Breaston, each of whom has topped 1,000 yards receiving.
Warner finished the season second in the NFL to Drew Brees in completions and yards passing and second to Chad Pennington in completion percentage.
"It helps everybody that Kurt knows so much," said Breaston, who emerged as Arizona's third receiving threat in his second pro season. "He's been through it all. He's been to a Super Bowl. He's been MVP. He just has that leadership."
Warner set franchise records in touchdown passes (30), completions (401) and attempts (598). His 4,583 yards passing ranks second only to Neil Lomax, who had 4,614 for the Cardinals in 1984. The only other times he has topped 4,000 yards in passing were in 1999 and 2001, the Rams' two Super Bowl seasons.
His contributions to the franchise go far beyond statistics, though, and his experience is counted on greatly when his Arizona teammates experience the unfamiliar intensity of a playoff game.
"He is a calming influence because he's been there," coach Ken Whisenhunt said. "A lot of things you have to worry about with a young team that's never been there before is you're too overexcited and you make mistakes trying to do too much too early."
Warner has maintained throughout his four seasons in Arizona that he could still play at a level that matches the NFL's best.